4 Hobbies That Could Get You a Job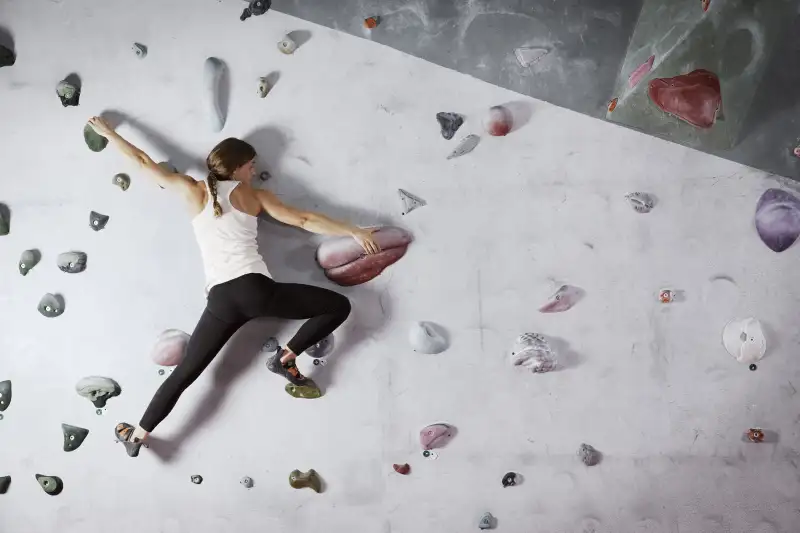 Robert Decelis Ltd—Getty Images
In a competitive workplace, your resume needs to stand out enough to get you through the front door. According to statistics from Glassdoor, each corporate job opening attracts 250 resumes on average, with only four to six candidates getting called in for an interview.
So once you've polished up your skills and experience, put that "Hobbies" line on your resume to work for you. Here are a few extracurricular interests that can highlight admirable job skills.
Read next: 4 Secrets HR Managers Don't Want You to Know
Rock Climbing
What it shows: Decisiveness, problem solving, and interpersonal skills
Adrenaline-pumping activities like rock climbing and whitewater rafting say a lot about personality -- and look especially good for candidates pursuing jobs that involve heavy decision making and leadership skills. If you're trying to show that you can make quick decisions under heavy pressure, "support those claims with evidence," says Jane Roqueplot, a career coach and resume consultant in western Pennsylvania.
Launching a Club
What it shows: Initiative, management skills, and passion
You can skip listing most club memberships, say career experts. But if you actually founded a local juggling (or running, hiking, ukulele playing, etc.) club, be sure to include it -- because it shows impressive initiative and management skills.
"I once spoke to a recruiter for an elite company [who] said she looks for any pursuit in achieving a level of excellence," says Lindsey Pollak, millennial workplace expert and author of Becoming the Boss. Of course, starting a club just because you think it will look good on your resume isn't enough. "People will see right through that," said Pollak. "You have to have a passion for it, and pursue it at a high level -- that's the trick."
Hosting Online Discussions
What it shows: Leadership, reliability, and a strong understanding of social media
Leading regular Twitter chats (or other online discussion groups) combines several talents that recruiters are on the lookout for: organizational, networking, and technical skills, as well as the ability to develop and maintain a social media following.
Pollak cites one woman who works in corporate social responsibility. "She took the initiative once a week, at a certain time, to host an online chat" on CSR-related topics, Pollak says. "She's bringing people together who are interested in the topic and becoming known as an online moderator ... It shows genuine passion and leadership and excellence; those are skills that hiring managers love."
Volunteering Your Talents
What it shows: Practical skills, generosity, and confidence
Have you done any volunteer work that is related to your profession? Applying your career skills for the greater good can say a lot to hiring managers, says Maria Hebda of Career Solutions, a network of certified career coaches and resume writers.
"Examples would be like managing financials or financial records for a charitable organization, overseeing an event, production or program, or establishing or directing a fundraiser," she says. This type of volunteer work can help demonstrate your skills, experience, or expertise, as well as your commitment to community, says Hebda -- who says she always encourages clients to include such work on their resumes.