This Is the First Chain Restaurant to Try a No-Tipping Policy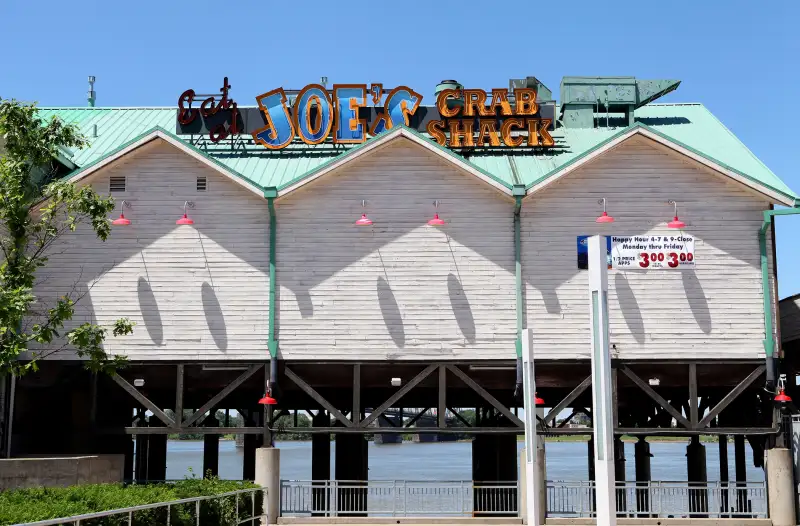 Raymond Boyd—Getty Images
Like many restaurant trends, no-tipping policies are starting to trickle their way down from the cutting edge of fine dining to the mass market. For proof, look no further than the 131-restaurant chain Joe's Crab Shack, which is rolling out a tipping ban at 18 of its restaurants.
The movement to scrap tipping and pay servers and other restaurant staff a higher fixed wage started with people like Danny Meyer, the restaurateur who founded and spun off Shake Shack, and whose company owns renowned New York City eateries like Gramercy Tavern and Blue Smoke. Last month, Meyer announced that his Union Square Hospitality Group's 13-full service restaurants in the Big Apple will shift to a no-tipping policy starting this month, instead adding a 10% service charge and raising menu prices.
Joe's Crab Shack president and CEO Ray Blanchette told Nation's Restaurant News that the chain has been quietly dipping its toes in the no-tipping waters for several months now, and expanded it to 18 restaurants within the past month. The change will benefit workers as well as the company, he said:
Unlike Meyer, Blanchette isn't adding service charges onto the checks of Joe's patrons, but is raising prices between 12% and 15%, according to Restaurant Business Online.
Servers at Joe's no-tipping restaurants make a minimum of $14 an hour, which isn't far from the $15 minimum wage fast food workers and unions have been urging lawmakers to adopt for the past three years. The national minimum wage for non-tipped workers has been $7.25 an hour since 2009; it's $2.13 for tipped workers. Data from the Bureau of Labor Statistics shows that restaurant servers currently earn, at the median, $9.01 an hour, or $18,730 a year.
The question of whether minimum wage is, or should be, enough to live on has been increasingly raised by legislators and policy wonks, including at last night's Republican presidential debate, with candidates including Donald Trump and Ben Carson voicing opposition to raising the current minimum. But the migration towards a European-style restaurant model that replaces tipping with a service charge, higher prices or both is clearly a trend that's been catching on at fancier dining establishment; as of this fall, there were nearly two dozen restaurants not including Meyer's empire that have done away with the practice.