I'm a 40-Year-Old Fried Chicken Rock Star. Here's How I Spend My Money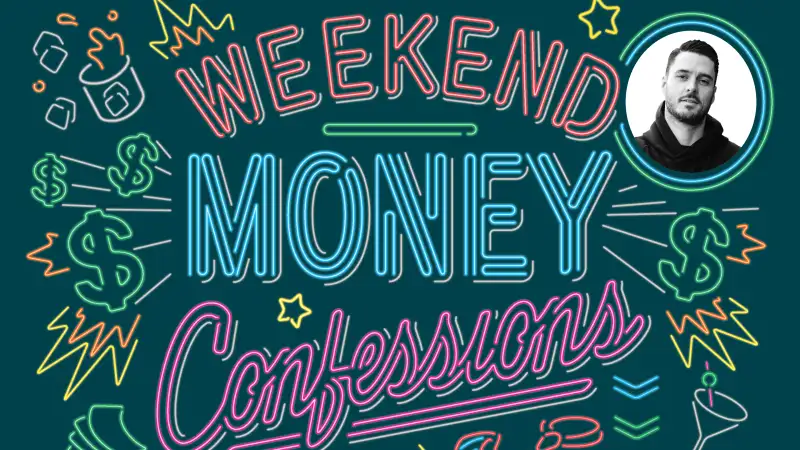 Illustration by Matthew Tapia; (photo) courtesy of John Seymour
Weekend Money Confessions is a new series about how real people spend when they're off the clock.
Want to submit your own? Email Kristen.Bahler@moneymail.com.
John Seymour is the founder of Sweet Chick, New York's famed chicken and waffles chain.
Since launching his always-buzzing Brooklyn location in 2013, Seymour has opened four more Sweet Chick outposts, one in Los Angeles, and three in his native New York (the most recent opened earlier this year in Queens with help from the rapper Nas).
Today, Seymour is one of the best-known restauranteurs in the Big Apple (he's also co-owner of hipster favorite Ludlow Coffee Supply). Still, on his days off, he spends most of his free time putzing around New York with his wife and three daughters.
Here's every penny Seymour spent on a recent weekend.
Friday
(7:40pm)
Uber home from my office at Ludlow Coffee Supply to Williamsburg: $13.11
(8pm)
My wife cooked us an amazing dinner, and my kids and I decided to eat on the stoop because the weather was so nice. While telling my wife a story about my workday I accidentally said "F&uK" and my kids caught me: $1 to the swear jar
(9pm)
Kids went to sleep and we stayed in and rented Lady Bird: $4.99
Friday total: $19.10
Saturday
(9 am)
Went out to "The Bagel Store" on Metropolitan ave. Five "whole wheat everything" w/cream cheese on the side: $10.50
(12:30 pm)
Took the family to Pier 2 in Dumbo to go rollerskating. It was the first time for the kids so they were super hyped. After the process of renting the skates and wrist guards, putting them on the kids, and putting my own on we finally got inside the rink. Within 10 seconds my youngest, Berry, hit the deck. But after a nice cry she went back at it and made us all proud. The kids had a great time and I still suck at roller skating: $93
(2:30 pm)
Walked back to the Brooklyn Bridge and went to the Brooklyn Ice Cream Factory. My wife got a lemonade (WTF?), I got a Raspberry chocolate chip milkshake and the kids got three cones (chocolate chunk, peaches 'n' cream and double chocolate): $44
(4 pm)
Got back home and we were all beat up. It was like 90 degrees out, so we laid up and watched some TV. I took a walk to the store and stopped in Grass Roots Juicery and grabbed a matcha bowl and a Sarah's CBD bites ... ahhh: $11.50
(6:30 pm)
We had some friends come over so I ordered Pizza from Roberta's for all of us. Now we had 5 kids and 4 adults so 5 pies should do the trick. 2 Regular, 2 Bee Stings and 1 Spekenwolf . Pizza came around 7:30pm and it was bomb as usual: $94 + $6 tip.
Basically chilled at the house for the night. We had wine and I had some cuban cigars that my friend and I smoked on the stoop later.
Saturday total: $259
Sunday
(9 am)
Woke up and the kids wanted pancakes. Had to run out to the store to grab some milk and butter: $9.98
(12:30 pm)
It was raining so we decided to take the kids to the MOMA and told them to bring there polaroid cameras but of course two of the three cameras were dead so we stopped at the 99 cent store to grab 4 AA batteries: $3.99
(1:30pm)
Arrived at MOMA and parked at the parking lot across the street. MOMA is free for kids so only my wife and I had to pay. The polaroid cameras only work with a flash so we got in trouble for taking pictures of the art (Sorry MOMA). Kids had a great time: $50 (2 adult tickets) + $40 parking.
(5pm)
Dropped the kids home and Grandma watched them (FREE!!!) and my wife and I went to the Lower East Side for a BBQ. Drinks were free but my wife brought some pig tails for the grill: $20
(9pm)
Dinner for 2 at Sushi Katsuei in the west village. Sushi & Sashimi Omakase: $250 with tip
Sunday total: $373.97
Weekend total: $652.07