Kanye's $53 Million In Debt Makes Him a Typical American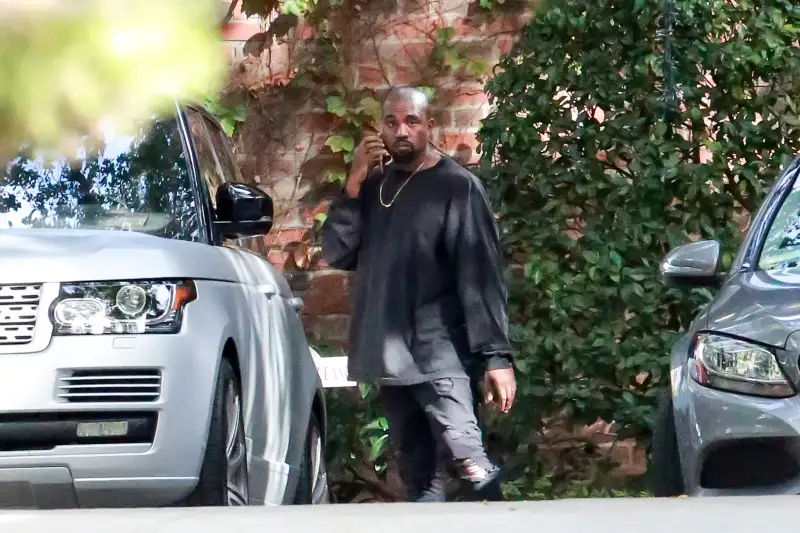 On Sunday night, outspoken rapper Kanye West raised eyebrows when he announced on Twitter that he was in debt to the tune of $53 million.
West seemed to be making a play for sympathy, calling on Facebook founder Mark Zuckerberg to bail him out. (It's unclear whether his "debts" are tied to a lavish lifestyle or simply an estimate of the money he has sunk into various business ventures.) But while $53 million is certainly an eye-popping sum, it's not necessarily all that out of the ordinary, considering how much West makes.
While the numbers can be a little squishy, reports put West's income at $22 million in 2015 and $30 million the year before that. So while $53 million seems like a lot of debt, it's only a hair above what he earned over the past two years.
Read next: Why $100 Bills and €500 Notes May Soon Be Killed Off
If you have a mortgage or student loans, a debt load that amounts to twice your income probably doesn't seem too shocking. Indeed, a 2015 study by The Pew Charitiable Trust found that the average Gen Xer—the 38-year-old West's age cohort—had median debt of $80,000, including a mortgage, on an income of $68,000. The top third of debtors owed a median of $251,000 on an income of $113,000.
Of course, it's difficult to be sure just how heavy West's debt burden is without knowing anything about the interest rate he is paying on borrowed money or how long he has to repay it. But let's try to put it in a bit of context. The Consumer Financial Protection Bureau suggests it's smart to keep your monthly debt payments below 43% of your annual income, the threshold that allows you to qualify for a government-backed mortgage. While that's not likely to be a specific concern of West's, the ratio was picked because it's reasonable threshold for financial health.
Read next: How to Stream Kanye West's 'Life of Pablo' for Free
If West's debts resemble a mortgage, secured by valuable property with a low fixed-interest rate of, say, 4% and a long 30-year term, his annual payments would amount to an easy $3 million a year, according to Google's mortgage calculator. Amounting to less than 15% of West's income, that kind of debt load shouldn't lead anyone to shed tears for him.
On the other hand, if the debts are more like credit card loans, with a hefty 15% interest rate, paying off $53 million might sting—up to a point. According to the calculator at CreditKarma.com, annual payments to eliminate a $53 million debt over 10 years at those lofty double-digit rates would amount to about $11 million a year.
Even in that worst-case scenario, however, West doesn't exactly appear to be drowning in red ink. That $11 million is about half his earnings last year, but only 36% of what he made in 2014.
Read next: How Much Money Kanye West Will Lost Streaming 'Life of Pablo' on Tidal
West does face one issue most of us working stiffs jobs don't. While we expect regular paychecks for 30 years or more, West probably can't count on earning at 2014 and 2015 levels for years to come. As it happens he won't be the first pop star to wrestle with this problem either.
If West wants to pay down the debt early, he could try a move pioneered by the late, great David Bowie. So-called Bowie bonds, which he sold in 1997, allowed investors to collect future revenues from Bowie's song catalog in exchange for an upfront payment. As it happened, Bowie raised $55 million. That would be just enough to leave Kanye debt free.