Why Kids Can Be Social Security Game Changers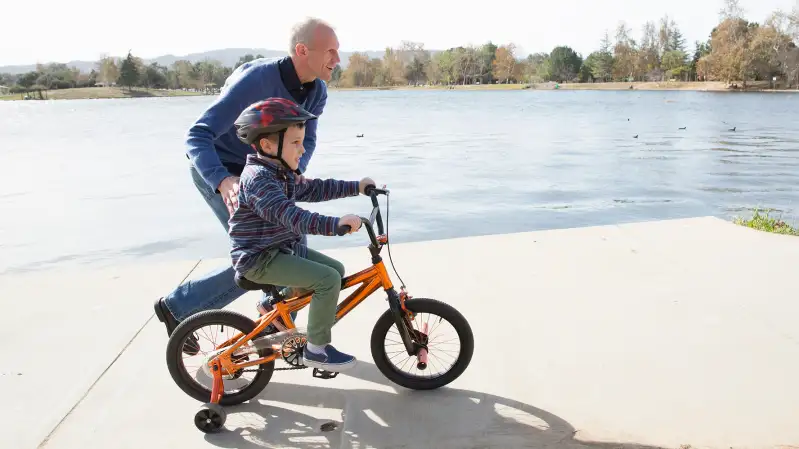 Did you wait until later in life to have kids? Then you might want to ignore conventional wisdom and take Social Security on the early side.
You may already know that children can collect Social Security based on the earnings of a parent who is disabled or dead. But it's also true that once you claim retirement benefits, your unmarried children are due money until their 18th birthday—even if both parents are alive and in good health. (If your children are still in high school, they can collect until they finish up or turn 19, whichever comes first; other rules apply to kids who are disabled.) The money is for your kids, but you are free to control minor children's spending.
This extra payment for kids adds a wrinkle to claiming Social Security benefits. As a rule you get a better financial deal by delaying, since between the ages of 62 and 70 your benefits increase 7% to 8% for each year you wait. But if you claim early and collect your kids' benefit along with your own, you can have more money in the earlier years of retirement and possibly reap more in total over your lifetime.
The Money Adds Up
Here's how the benefits work: When you file for retirement, each of your kids can get money equaling half of what you would be entitled to receive at full retirement age, currently 66. Even if you took a smaller benefit by claiming early, your child would get half of that larger, full-retirement-age amount.
Say you're a 62-year-old parent of a 14-year-old. You could wait four years to collect $2,000 a month at full retirement age. Or you could immediately receive $1,500 while your child gets $1,000 a month until reaching the age cutoff—$2,500 monthly for the next four years, then back down to $1,500.
More Now, Less Later
Since this is Social Security, count on complications. One is a limit on how much your family can get based on one worker's earnings. It's usually 150% to 180% of what you are due at full retirement age—$3,000 in this case—however many kids you have. In a two-income family, parents' combined records can enable a larger maximum.
Another twist: If you earn wages after filing at 62, Social Security's earnings test may reduce your family's benefits until you're 66.
Your lifetime benefits can suffer too. In the above example, starting in your mid-eighties the total money you'd get after claiming early would be less than what you would have collected starting at full retirement age. If you can afford to, you can avoid that by suspending your own benefits at age 66 and restarting them at 70. The math is complicated, so work it out with a financial planner or use a calculator like MaximizeMySocialSecurity.com ($40), run by my co-author Laurence Kotlikoff.
Read next: How to Choose the Social Security Claiming Age That's Right for You
Philip Moeller, co-author of Get What's Yours: The Secrets to Maxing Out Your Social Security, is now working on a companion book about Medicare.
You Might Also Like:
Why You Should Spend More Money in Retirement
Vanguard's Founder Explains What Your Investment Advisor Should Do
Americans Left $24 Billion in Retirement on the Table Last Year