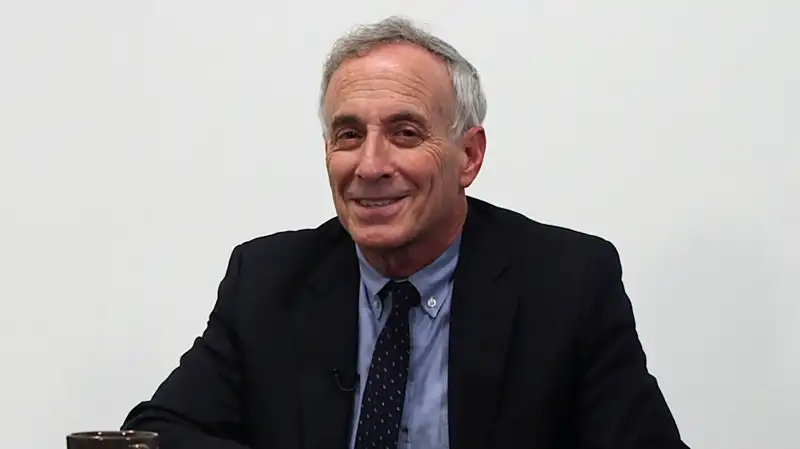 Because the 2016 Presidential race wasn't complicated enough already, a prominent but far-from-household-name economist named Laurence Kotlikoff announced that he's throwing his hat into the ring as a write-in contender to be commander-in-chief.
He's got some positions that both conservatives and liberals can agree with, which means he's also got some opinions both camps strongly disagree with—which makes his already long-shot candidacy even more so. (You can download and read his full platform at kotlikoff2016.com.)
Kotlikoff, a Boston University economics professor, is an expert on Social Security and co-author of a best-selling book on how people can maximize their benefits. (Full disclosure: One of Kotlikoff's co-authors is Money retirement columnist Phil Moeller, and the two collaborated with Money on a Social Security video series last year.) Kotlikoff is a deficit hawk who rails against what he calls the "fiscal gap," but holds views on social issues such as gay marriage, abortion, and marijuana legalization that are at odds with the GOP platform—if not necessarily with its presumptive presidential nominee.
According to Bloomberg, Kotlikoff wants to implement a VAT, or value-added tax—an idea embraced by Ted Cruz — along with a carbon tax, a concept popular among Democrats.
The $199 trillion fiscal gap at the center of Kotlikoff's platform, he says, is the difference between Social Security payments that will be owed to Americans in the future and how much the government will take in to fund those payments. "We have a massive problem for our younger people," he said in a Money video earlier this year.
His best-selling book, Get What's Yours: The Secrets of Maxing Out Social Security, co-written with Moeller and Paul Solman, asserts that Americans today are stymied by the system's complexity and don't make the most of the benefits they could be receiving. "Social Security rules are a disgrace and unfair to people of all ages. No one should get more benefits just because they know the rules," Kotlikoff said in a Money interview last year.
For his campaign, Kotlikoff urges supporters not to send money. "Write me in but don't send me a penny," his site says—another contrarian move from an unconventional candidate.