LivingSocial Is Half Off -- in a Very Bad Way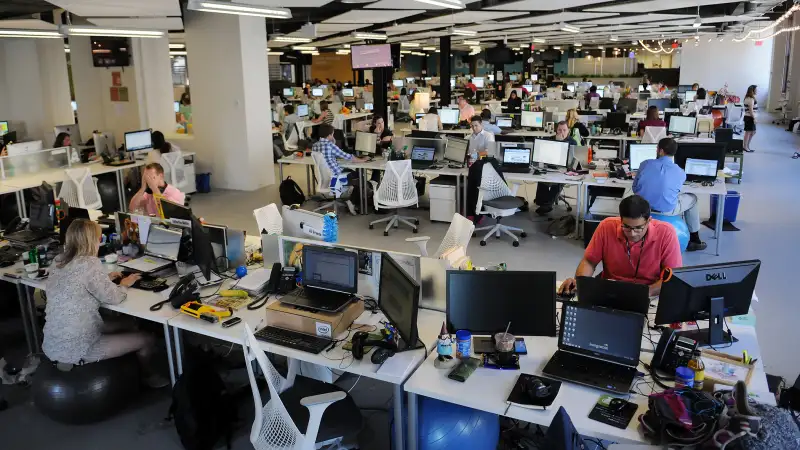 Astrid Riecken—The Washington Post/Getty Images
LivingSocial is half off — its staff numbers, that is.
The Groupon rival and one-time unicorn valued at $4.5 billion is laying off more than half of its workforce, Re/Code reports. About 280 employees will get pink slips, and LivingSocial will only have roughly 200 employees left afterwards as it tries to launch a new restaurant rebate venture in the face of waning interest in daily deals.
This most recent announcement follows layoffs of around 200 people or 20% of its workforce that took place last fall. In total, LivingSocial has eliminated about 900 workers over the past year and a half.
Like an expired voucher for half-price Thai food, the daily deals business isn't the hot new thing it once was: "The fact of the matter is that vouchers are yesterday's news," LivingSocial board member Tige Savage told the New York Times a few months ago. Amazon threw in the towel on its local deals platform, Amazon Local, in December. LivingSocial's revenue has fallen from $347 million in 2012 to $231 million in 2014, when it also posted a net loss of $100 million. What's more, the company hasn't raised any new funding since 2013, according to TechCrunch.
LivingSocial is still operating its daily deals business, and Silicon Valley Business Journal said the company hopes that this latest round of layoffs will help it break even in these operations. But these days, the company is pinning its hopes for success on a new restaurant rebate program that gives diners discounts for paying with certain cards.