Lloyd Blankfein Is Retiring From Goldman Sachs. Here's How Much Money He Made There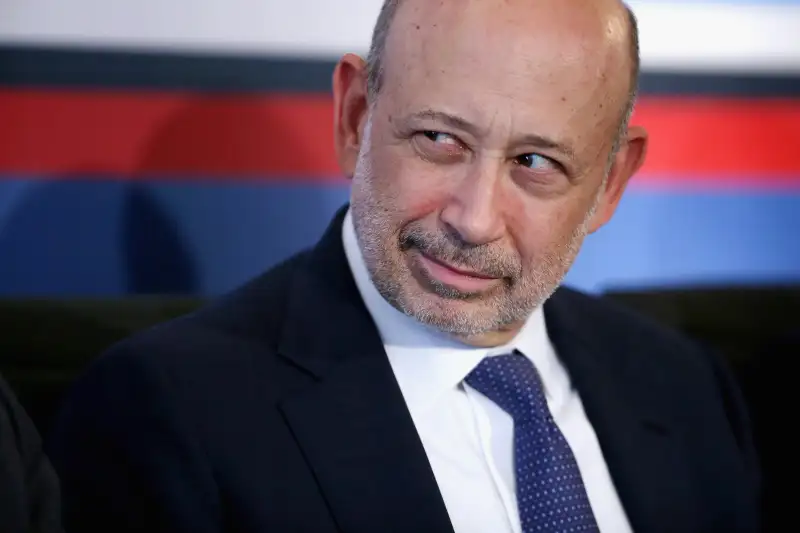 Chip Somodevilla—Getty Images
Long-time Goldman Sachs CEO Lloyd Blankfein, one of America's richest and most visible corporate executives, plans to step down as soon as the end of this year, according to The Wall Street Journal.
Blankfein will retire as a billionaire—a title he first achieved in 2015, according to the financial company Bloomberg. That's a rare level of wealth even among extravagantly paid bank CEOs. While big-time executives can make tens of millions of dollars a year, their average job tenure is less than ten years. Rankings of billionaires are typically filled with entrepreneurs rather than corporate managers.
The difference for Blankfein, who has led Goldman Sachs since 2006, is his accumulation of Goldman stock. Blankfein was paid $20.2 million in 2016 and $22.5 million in 2015, according to the latest available figures from Morningstar.
However, during his 36-year career at the investment bank—a period which included Goldman's 1999 transformation from an old-style partnership into a public company—Blankfein managed to acquire 1.24 million shares of the company's stock. With Goldman shares trading at roughly $270, his stake in the bank alone is worth roughly $330 million.
Goldman's shares have climbed roughly 40% since 2015, when Bloomberg announced Blankfein's wealth had topped $1 billion, so his net worth could be significantly higher today.
Read more: The 10 Richest People in America
Blankfein's massive wealth and Goldman's role in the economy have made him a sometimes controversial figure. But at age 63 and a cancer survivor, Blankfein will retire a self-made man. He was raised in public housing in the East New York section of Brooklyn by a postal worker father and receptionist mother.
Blankfein attended Harvard with the help of a scholarship and a cafeteria work-study job.
While known for a low-key personal style—he is one of the few Wall Street executives to sport a beard—Blankfein is not above indulging extravagant real estate. Blankfein, and his wife Laura, paid nearly $26 million for a corner apartment in a Central Park West tower in 2006, and more than $32 million for a Bridgehampton summer home in 2012.