Even Kanye Thinks 'Luxury' Has Become Code For 'Rip-Off'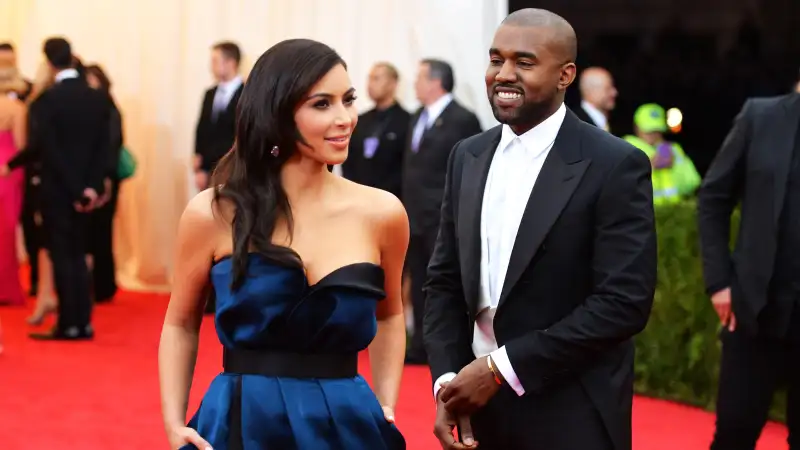 Mike Coppola—Getty Images
"Fancy" may be the song of the summer, but there's a revolt brewing against brands that seem to offer more form than function.
Consumers fighting back against high-priced products wouldn't be very surprising on its own. The economy is recovering, yes, but many Americans are still unemployed or are stuck doing low-paying or part-time work.
But this time around, it's not just average Joes balking at the high price of a Gucci handbag. (Let's face it, they weren't the ones buying that kind of gear anyway.) Instead, criticism is coming from an unexpected corner of the market: the rich, the taste makers, and even the Louis Vuitton Don himself, Kanye West.
In June, the outspoken rapper appeared at the Cannes film festival and essentially declared war on so-called premium products.
"My goal in lifestyle, in everyday life—to change the idea of what luxury is," said West. "Because time is the only luxury. It's not all these brands that we just drove by that are somehow selling our esteem back to us through association."
Kanye made the same point more explicitly earlier this month to an audience in London—this time with the aid of auto-tune. "It's like they want to steal you from you, and sell you back to you after they stole it," declared West in what would become a 15-minute rant against everyone from Nike and Gucci to the media and marketers. "They want to make you feel like you less than who you really are."
It's hard to tell whether Yeezy has actually turned on high end items or if this is another episode in his love-hate relationship with an industry that often spurns his increasingly desperate advances. Despite the recent outbursts, he's still selling a Kanye branded plain white t-shirt for $90 a pop.
But if West's criticism rings hollow, he's not the only aesthetic icon slamming the 'luxury' label. On Friday, British designer Jasper Morrison, known for his utilitarian "super normal" style, let loose against anything marketed as upscale. "The most common mistake people make is believing the term "luxury," Morrison told the Wall Street Journal. "It's become an excuse for a lack of common sense, and invariably stands for overpriced, poorly considered product, whether it's a hotel, an apartment block, a handbag or a holiday."
It's not just the creative class who have tired of paying $500 for a particular pattern. High-end consumers across the board are sick of it too. The Journal reports that growth in the luxury market has slowed, with sales rising 7% last year, down from 11% from 2010 to 2012. The reason? Sky high prices and a decreasing perception of quality.
While the cost of most goods has remained mostly stagnant during the recession, the price of luxury items has skyrocketed. The average price of luxury goods jumped 13% in 2013 while the consumer-price index rose only 1.5%. A Chanel quilted handbag is now $4,900, a full 70% more expensive than the same item five years ago.
Why are ritzy items getting more unattainable? The answer seems to boil down to two main factors. As the middle class shrinks, wealthy customers have been driving an ever larger percentage of retail sales. While many middle-market and low-end brands suffered in the wake of the financial crisis, businesses with a focus on high earners actually reaped a hefty profit. As a result, companies like Saks have been focusing more and more on the high-end. In the same vein, traditional top-tier brands seem to be raising prices to differentiate themselves from entry-level luxury products.
Another issue is the perceived quality of these so-called luxury items. According to the most recent Survey of Affluence and Wealth, published by YouGov and Time Inc., America's richest consumers say companies don't make the top-shelf like they used to. Seventy-eight percent of the affluent and wealthy report that many luxury goods are not compelling to them, and 71% of those surveyed claimed that most new products marketed as "luxury" are not what they consider to be luxury at all.
The result has been a developing consensus that many of these items are no longer worth the asking price. The Wirecutter, a website devoted to finding the "best" products in every tech category, is characteristic of this type of luxury backlash. In May, the site posted an article specifically devoted to convincing readers not to buy Beats, a premium brand of headphones marketed by celebrities like Jay-Z and Dr. Dre.
"Beats have positioned themselves as a luxury brand. And once you have a "high-end label mentality" at work, prices often go up higher than they should or need to be," writes Lauren Dragan, the Wirecutter's resident headphone expert. "While we're happy to pay more to get higher quality, we aren't willing to pay more simply for the name slapped on the side."