America Is Loving McDonald's Egg McMuffins More Than Big Macs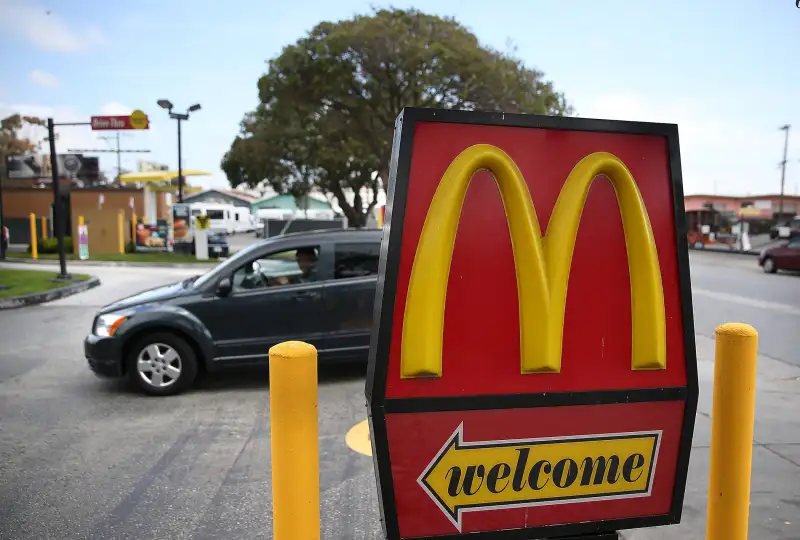 Justin Sullivan—Getty Images
McDonald's launched all-day breakfast in October in a bid to stem flagging sales, and although some franchisees griped about having to juggle two menus at once, it seems they're the only ones complaining. Everyone else has their mouths full of Egg McMuffin.
A new study by market research firm the NPD Group, cited by the Wall Street Journal, finds that a third of the people who bought breakfast at McDonald's at a non-breakfast time of day hadn't been to a McDonald's at all anytime in the previous month. This indicates that the all-day breakfast menu is bringing in people who wouldn't otherwise eat at the fast-food chain, which is a huge win for McDonald's.


These findings mirror what the YouGov BrandIndex found in October, when consumer perception of McDonald's reached a two-year high. It also found that nearly half of diners who get breakfast at restaurants would consider McDonald's the next time their morning commute included a stop at the drive-thru — a significantly higher percentage than both the industry average and McDonald's previous ranking.
McDonald's president Michael Andres had suggested that all-day breakfast could be a "catalyst" for the fast food company's turnaround, and it seems like he might be onto something. Market research firm Technomic predicted in an April blog post, "Demand is apparently robust for all-day breakfast… all-day breakfast could be a much-needed win," and their prediction seems to be coming true.
The NPD Group's new research found that most people ordering breakfast were doing so at lunchtime, and 61% were buying non-breakfast food during their visits as well, which boosted spending.
Read Next: 5 Things to Know About McDonald's All-Day Breakfast