Discontinued McDonald's Sauce of Rick and Morty Fame Draws $15,000 Bid on eBay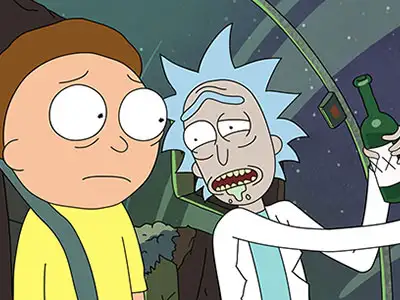 A bottle of discontinued McDonald's dipping sauce often name-checked on Adult Swim series Rick and Morty just sold for more than $15,000 on eBay.
The unidentified winner of the online auction joins a limited set of people "in the universe" — including Rick and Morty series creator Justin Roiland — that have access to the Szechuan sauce, which McDonald's gifted to users after an online campaign. The sauce had previously been "stuck" in 1998, when it was in restaurants as part of a marketing push for the movie Mulan.
McDonald's identified author Robert Workman as a winner of the time-traveling sauce last month.
Workman, who according to i09 used a friend's account to list the 64-ounce bottle of sauce, said in the seller's notes that he would use proceeds from the sale to "help out others and pay a few bills."
Ten percent of the money raised from the sale of the sauce will go to Extra Life, a charity focused on ill and injured children, according to the eBay auction description. Workman wrote that another 10% will go to other causes.
The sale attracted more than 100 bids, including one by famed DJ Deadmau5. "Am I really in the middle of a bidding war over a 64oz bottle of Szechuan Sauce? Yes. I am," he wrote in a tweet.
Workman said in a tweet Friday that the conquerer of the condiment auction has not stepped forward to claim their prize.
"Update on the auction: no response and no payment yet. Still waiting," he said, going on to hint he had a plan B.
Just don't give it to cartoon mad scientist Rick, or we may not get any more seasons of Rick and Morty, as his self-proclaimed "series arc" would be satisfied.