How a Design Entrepreneur Designed Her Dream Job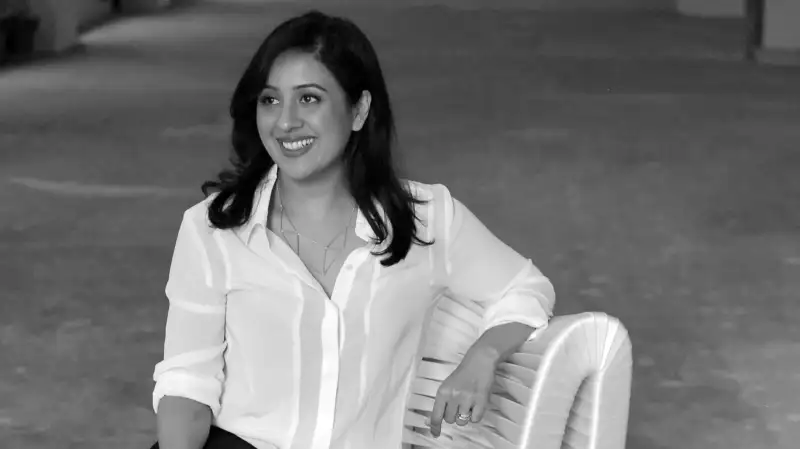 Mona Patel is Founder and CEO of Motivate Design, a user experience (UX) and design agency, and UX Hires, a user experience recruiting firm.
After 10 years leading research and design projects for other organizations, Patel was inspired to redesign her own career. She launched Motivate Design in 2009; today the company has 30 employees and has appeared on the Inc. 5000 list two years in a row. In 2010 she founded her recruiting and staffing firm, which matches top UX talent with forward-thinking companies. She is also the author of Reframe: Shift the Way You Work, Innovate, and Think.
In addition to managing two small businesses, Patel teaches design research and strategy at New York's Parsons The New School for Design and is an accomplished speaker and writer on topics including user experience strategies, design thinking principles, business management, and breaking patterns to spur creativity and innovation. She had to break some patterns of her own in order to achieve her goals, as she explains below.
Q: What's the best piece of advice you ever received and why?
A: Stand out and stand for something. I grew up in a traditional Indian household, and as I looked around me at other Indian families, I saw the struggle that Indian women had between balancing their own career goals with family needs. Though I respect my family and culture, I knew that I wanted something different. My parents supported me in following my own dream: I studied psychology and human factors engineering, which led me to work in the field of user experience.
After working on various projects, I realized that not all of the work I was doing reflected what I believed. Making incremental changes to things at large wasn't making the impact I dreamt it would. It's been almost seven years since I started Motivate Design and I still make sure it aligns with my beliefs around helping others see the value of great design. Entrepreneurship, especially while raising two young boys and being married to another entrepreneur, is tough. But it aligns with what I stand for, and I can't imagine my life any other way.
Q: What was your biggest mistake to date, and what did it teach you?
A: There are so many! One big mistake is not starting my company sooner. I didn't believe in myself, and now I work to make sure that others can work through that debilitating belief like I did. Every day I am reminded that I am exactly where I am supposed to be. I work with extremely talented, passionate individuals who share my vision to change the world and spread creativity. It taught me to not be scared, and that more often than not the risks are worth it.
Another mistake that I'm working through right now is not letting employees go when the time is right. I'm a fixer, and I try too hard to fix problems and fill gaps in employee performance. Often helping someone find a better role is the better route. My Motivate Design/UX Hires team definitely feels like family, but the difference between them and my actual family is that some people in my business team will eventually transition. Although seeing it is tough, I'm learning to accept it.
Q: What one piece of advice would you pass on to aspiring entrepreneurs?
A: Let go of any preconceptions about what it takes to become an entrepreneur, like:
1. You need connections to have sales.
2. The risk is too big.
3. You will never find the money/the money is too much.
4. You need to be the expert, or have the "X" factor.
5. You need previous success in starting businesses.
All of those are excuses. I love the entrepreneurial spirit. I respect it so much that we offer a professional development program at my company. Employees are encouraged to pitch a class/program/effort they would like to further explore in order to benefit themselves and Motivate Design.
If you want it, just do it. You already have everything you need.
Mona Patel is a member of Young Entrepreneur Council (YEC), an invite-only organization comprised of the world's most promising young entrepreneurs, which has partnered with Money.com to help produce this series.