More Americans Are Leaving Inheritances — and It's Not Just Wealthy People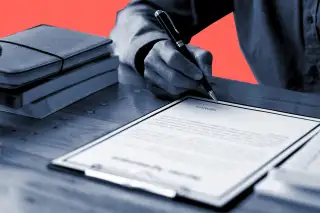 More everyday Americans are thinking about building generational wealth, not just the rich, according to new data showing that over half of U.S. households now are making inheritance plans.
A survey of nearly 6,000 U.S. households from research and benchmarking firm Hearts & Wallets found that the number of folks who have received, expect to receive or plan to leave an inheritance has increased significantly in recent years. The findings line come amid projections that today's older generations will pass down more than $80 trillion over the next two decades.
What the survey says
Inheritances are assets — like cash, property, investments, and other valuables — that people leave to their loved ones after they die. Passing down wealth is not a new tradition for the rich, but Hearts & Wallets' research shows that inheritances are now expanding beyond those belonging to high-net-worth households.
As of 2022, slightly more than 60% of U.S. households said they've gotten, will get or intend to give inheritances compared to 46% recorded seven years prior.
Over 49 million U.S. households expected to leave an inheritance in 2022 compared to 34.4 million recorded in 2015.
Fifty-four percent of U.S. households with less than $100,000 in investable assets expect to receive or leave inheritances as of 2022, a 15% increase from 2015. Most of these households have no prior experience with inheritances.
Heirs are also waiting longer to receive their inheritances than in the past: A little more than half of inheritances are transferred when the heir is age 55 or older compared to 41% in 2015.
The 'great wealth transfer'
The surge in Americans preparing to inherit or pass down assets over the past several years is consistent with predictions of a "great wealth transfer," a major shift in generational wealth that's expected to take place over the next 20 years as older Americans bequeath their assets.
A 2022 report from financial research and analytics company Cerulli Associates anticipates that baby boomers and members of the Silent Generation will pass down an eye-popping $84.4 trillion in assets through 2045, with $72.6 trillion going directly to heirs. (Cerulli says the remainder will go to charities.)
These are sizable windfalls, too. Hearts & Wallets' report estimates most inheritances received are under $500,000, but 13% are more than that. About 1 in 20 is $1 million or more.
Cerulli projects that 42% of the wealth coming down the pipe is held by high-net-worth and ultra-high-net-worth households — or households with at least $1 million and $30 million in assets, respectively. But Hearts & Wallets' research shows the share of lower-asset households exploring the concept of generational wealth is growing. The data suggests that with more Americans taking steps to pass down what they have, it won't just be the wealthiest receiving and bequeathing inheritances in the future.
Newsletter
Dollar Scholar
Still learning the basics of personal finance? Let us teach you the major money lessons you NEED to know. Get useful tips, expert advice and cute animals in your inbox every week.
More from Money:
Medicare Won't Have Enough Money to Pay Full Benefits After 2031: Report
These 5 States Have the Highest Property Taxes in America
Here's How Much Your Home Insurance Will Rise This Year, According to a New Forecast