More Than 200 Million Eggs Have Been Recalled for Possible Salmonella Contamination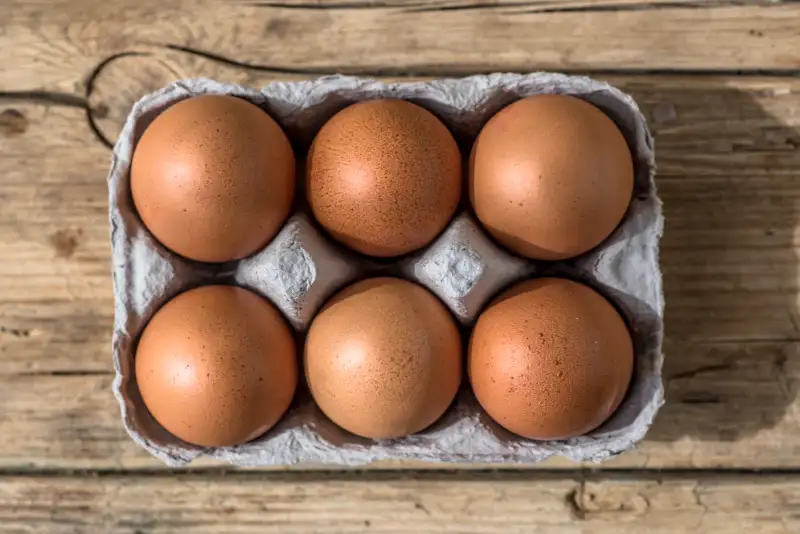 Eleonora Galli - Getty Images
An Indiana farm is recalling more than 200 million eggs due to possible salmonella contamination.
According to the U.S. Food and Drug Administration, 206,749,248 eggs are being voluntarily recalled by Rose Acre Farms based in Seymour, Ind.
So far, 22 cases of illness from the eggs have been reported, the FDA says. Salmonella Braenderup is a bacteria sometimes found in raw foods that can cause serious illness if ingested.
Rose Acre Farms issued the recall on its own after a handful of reports of salmonella poising on the East coast surfaced. The FDA opened an investigation into the matter shortly after.
The eggs were nationally distributed by the farm in Hyde County, N.C. and shipped to at least nine states: Colorado, Florida, New Jersey, New York, North Carolina, Pennsylvania, South Carolina, Virginia and West Virginia.
The eggs were sold at Walmart and Food Lion stores, in addition to being sold under multiple brand names — Country Daybreak, Crystal Farms, Coburn Farms, Sunshine Farms, Glenview and Great Value, according to USA Today.
To check whether you've purchased any of the potentially contaminated eggs look for the stamp "P-1065 with the Julian date range of 011 through date of 102 printed on either the side portion or the principal side of the carton or package," the FDA says.
If you did purchase any of the 200 million eggs you can bring them back for a full refund. You can also contact the company from 8 a.m to 5 p.m. ET at (855) 215-5730.
The Hyde County farm produces more than 2.3 million eggs a day from more than 3 million hens.