10 Perfect Mother's Day Gift Ideas for New Moms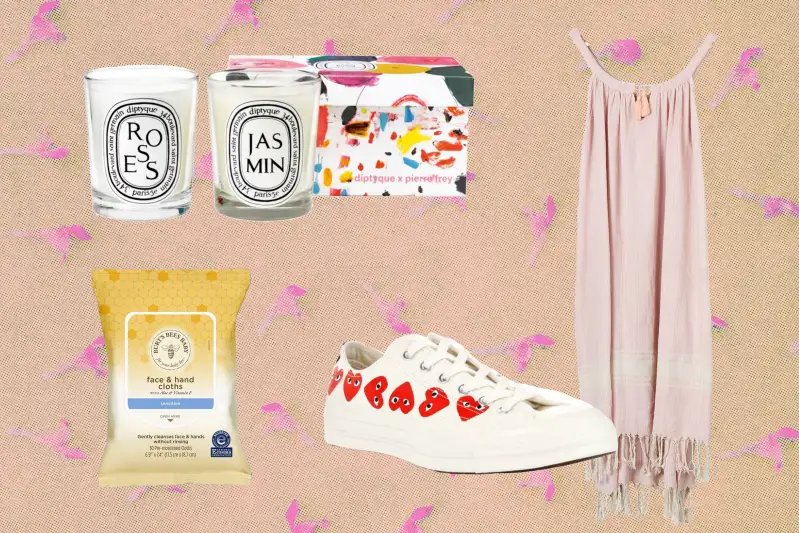 Courtesy of Saks Fifth Avenue, Aha Life and Amazon
Finding Mother's Day gifts for new moms can be a challenge. You don't want to buy a Mother's Day gift that's going to be a hassle or impractical to use, but you also don't want to fall in the trap of getting her stuff that's dull and strictly utilitarian. Another complication is that many Mother's Day gift ideas are only nominally for moms and are instead really more like gifts for the new baby.
So, for new moms, Mother's Day gifts truly have to hit a sweet spot, so they'll come off as thoughtful and will really be appreciated. With all of this in mind, we gathered Mother's Day gift ideas for new moms that deliver warm thoughts meant just for her.
These teeny 14K studs are a sweet and understated addition to her jewelry wardrobe — no matter her style.
Courtesy of Saks Fifth Avenue
The best new moms Mother's Day gifts are ones that combine comfort and style, like these low-top kicks adorned with adorably quirky heart faces.
Coffee, plus portable and healthy snacks — Mouth.com's Mother's Day gift for new moms has you covered, and the super-cuddly baby blanket included covers her new bundle of joy, as well.
The pretty, understated "wood grain" pattern of this 50" x 70" throw should rise to the top of your list of Mother's Day gift ideas for new moms because it will match virtually any nursery decor theme out there.
Courtesy of Saks Fifth Avenue
She can burn this duo of fancy candles one at a time, or combine the sophisticated rose and jasmine fragrances for some springtime aromatherapy.
Courtesy of Saks Fifth Avenue
This super-soft, lace-trimmed robe is terrific if you're looking for new mom Mother's Day gifts, and it's on sale right now, too (down from $78 regularly).
This universally flattering (really!) one-size-fits-all dress with a hand-tied fringe hem is guaranteed to be the article of clothing she reaches for all summer long.
Courtesy of Saks Fifth Avenue
Go ahead and call it a fanny pack, but belt bags are having a serious moment right now, and any Mother's Day gift for a new mom that makes it easier to go hands-free is bound to be a hit.
If you're stumped for Mother's Day gift ideas, sweets are always a winner: This artisanal sundae kit has two variations of rich goat's-milk caramel and a trio of sprinkles, all handmade in Vermont.
If you do want to go the simple and practical route for a Mother's Day gift for a new mom, remember that mothers with infants can never have too many wipes for cleaning up messes. These 30-wipe packets are all natural and gentle on skin — and she gets a dozen, so she can stash a packet in every room.
We've included affiliate links into this article. Click here to learn what those are.