3 Ways to Make Sure Your Nepal Donations Really Help the Victims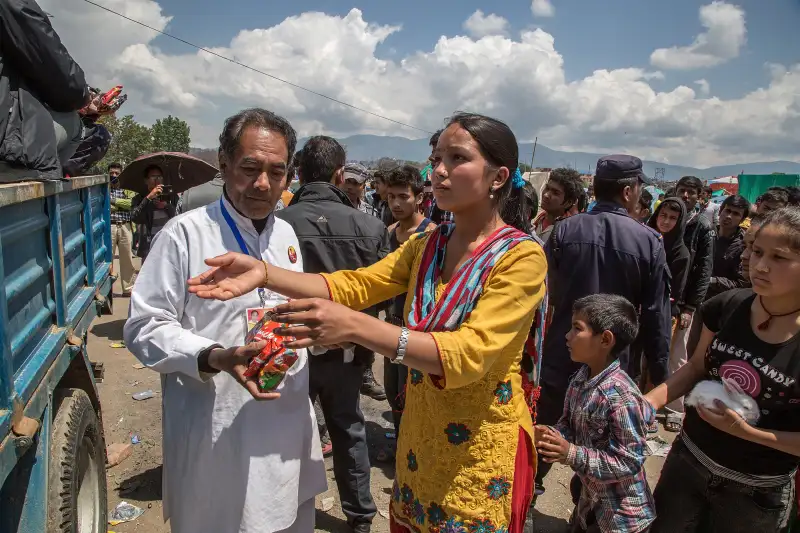 As Nepal reels from an earthquake that left over 3,000 dead and more than 6,500 injured, people around the world are scrambling to determine how they can best contribute to the relief effort.
Unfortunately, when it comes to natural disasters, making a difference can be more difficult than it might seem. Some forms of giving are more helpful to victims than others, and some charities are better at making sure your donations have a real impact.
Here are three tips for making sure your contributions are used effectively.
1. Donate to Organizations That Make Your Money Go Further
The best relief organizations keep administrative costs low to ensure that the maximum amount of donated funds go directly those in need. Sites like Charity Navigator and GuideStar keep track of which organizations are the most efficient with their money. (Top charities generally keep overhead under 20%, although that number can be higher or lower depending on the kind of work the charity does.) Charity Navigator already has a list of seven top-rated charities planning to assist relief efforts.
Other useful tools for evaluating charities include MyPhilanthropedia.com, which provides expert reviews of charities involved in 35 different causes; and GreatNonprofits.org, a Yelp-like service for crowd-sourced charity reviews from volunteers, donors, and those they help.
2. Don't Donate Physical Goods
It might seem like a good idea to send blankets, clothes, or food to an area hit by a disaster, but that's actually not a particularly effective way to help those in need. Postal and delivery services may not be able to access disaster areas, and even when they can, there isn't necessarily anyone on the other end who is able to distribute the goods. Charities that do have the resources and boots on the ground to effectively hand out material aid generally already have relationships with companies that provide bottled water and other necessities. Charity Navigator suggests selling old clothes instead of donating them, then contributing the sale's proceeds instead.
3. Be Careful Whom You Trust
In the wake of a major tragedy, people are often inundated with pleas for aid via phone, social media, and email. Most of these requests are likely made in good faith, but it's important to make sure your donations aren't going to scammers or organizations that won't spend your money wisely.
Be wary of telemarketers asking for donations. Instead of giving over the phone line, ask the caller for written details on their organization; if you decide to support it, donate via its website or by sending a check through the mail.
Charity Navigator also urges caution when dealing with email solicitations. Emails from strangers claiming to be victims are often part of a scam, and solicitations with attachments are likely to contain viruses.
And as always, be careful about donating to groups or websites you see advertised on social media. If a particular post resonates, do your research first (using the tools mentioned above) to make sure the organization it's supporting is actually deserving of your money.
For more tips on how best to help those in disaster zones, see this guide from Charity Navigator.