4 Things to Do If You Didn't Get a Raise This Year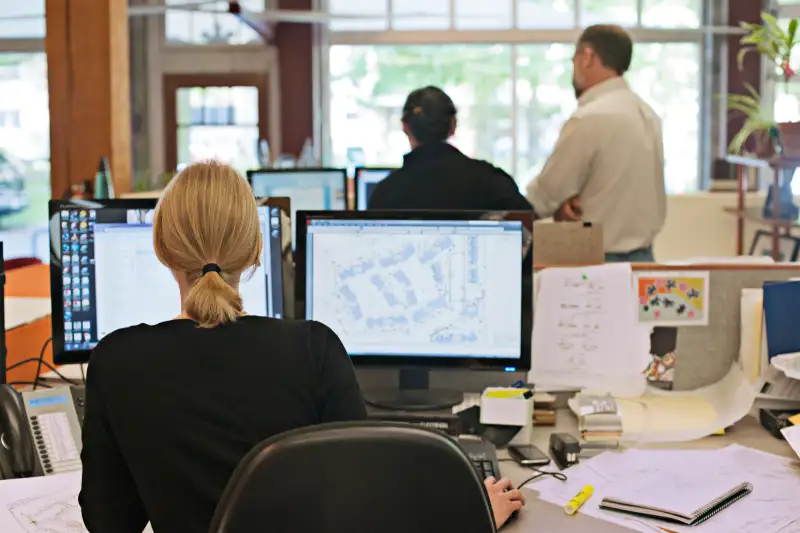 Reza Estakhrian—Getty Images
As the heated fallout over the 2016 election revealed, Americans are split almost 50-50 by their politics.
But there's another divide cleaving the country into halves as well: a gap in who received a pay hike this year.
Nearly 50% of all working Americans reported that their salary increased in the past 12 months, according to a November survey from Bankrate. Of the workers who said they were pulling in more money, a little over a third of them attributed it to a pay raise—mostly due to a performance-based raise, cost-of-living salary adjustment or promotion. The other 12% said their income jumped because they left their job and secured a higher-paying position elsewhere.
Yet while millions of employees are happily seeing more money in their direct-deposit statements, 50% of survey respondents reported no pay increase at all in 2016. These workers tended to be older (over age 62), less educated or only worked part-time.
Read More: 3 Workplace Trends That Could Affect Your Future Paycheck
The survey didn't shed light on the amount of the average salary hike, but it did seem to indicate that it's no longer a given that your workplace will raise your pay just because you made it through another year. If you want to see a change in your income, you're likely going to have to make a case for it.
We realize it's not easy to renegotiate your salary. But the sooner you do, the sooner you could start getting paid what you feel you're worth—especially as many employers are gearing up for year-end reviews. Here are a few pointers to keep in mind.
Timing is everything. During a relatively quiet period at your workplace, when your manager isn't overwhelmed meeting a deadline or wrapping up a big project, set up a one-on-one meeting. Email her or send an invite that says, "I'm hoping we can sit down and discuss my salary."
Read More: Feeling Burned Out at Work? Here's How to Fall Back in Love With Your Job
Make a straightforward case. Clearly and directly, lay out why you feel you deserve an income boost. Maybe your responsibilities increased this year, you've volunteered for (and pulled off) bigger projects or your efforts brought in more clients. You want to show your value to the company and what you've done to boost the bottom line.
Bring backup. Print out any emails team members (especially higher-ups) or clients sent you praising your skills and the quality of your work. Not comfortable talking yourself up? Don't think of it as bragging. You're letting her know your worth and how invested in your position you are.
Read More: No Raise? 6 Ways to Squeeze More Money From Your Job
If you get a no, ask what it would take to get a raise. Then see if you can revisit the topic in three to six months. If your manager repeats her "no" or keeps blowing you off without a firm answer, consider it time to explore other opportunities … ideally at a company that will compensate you better.