Open Enrollment Is Coming Soon. Here's What's Different This Year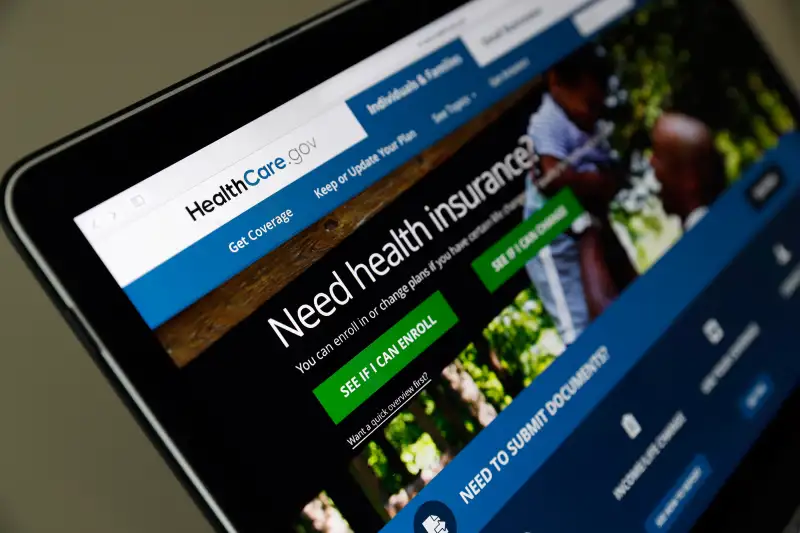 Open enrollment arrives each fall, as predictable as pumpkin spice lattes. But your health insurance choices are a lot more complicated than tall, grande or venti. It pays to review your options, even if you're happy with your current coverage. A wrong decision could cost you thousands of extra dollars over the coming year. Here are some factors to weigh, depending on where you get your coverage:
Employer coverage
Premiums for employer-sponsored coverage rose just 3% this year, according to the Kaiser Family Foundation, much less than the double-digit increases common on the individual market. That said, in recent years workers have been asked to shoulder a larger portion of their medical costs in the form of high deductibles, where your spending has to reach a certain threshold before insurance kicks in. The average deductible for people with employer-provided health coverage rose from $303 to $1,505 between 2006 and 2017, according to the Kaiser Family Foundation — which hurts your wallet, especially if your raises aren't keeping pace.
High-deductible health plans usually have lower monthly premiums than more comprehensive coverage, so they can be a good option for people who don't go to the doctor a lot. These plans are typically paired with health savings accounts, where you can sock away pre-tax dollars to pay your medical bills now or in the future (funds in them don't expire like they do in flexible spending accounts). One way to compare a high deductible and a more comprehensive plan is to weigh worst-case scenarios under each: add the plans' annual out-of-pocket maximum to the yearly premium to find out the most you'd have to pay given a serious diagnosis or accident, assuming you stay inside your plan's network of doctors.
Affordable Care Act
Open enrollment for 2018 coverage in the roughly 39 states that use healthcare.gov runs from Nov. 1 through Dec. 15—six weeks shorter than in prior years. Some states that run their own exchanges have extended the deadline for their own marketplace. For example, in New York, the deadline to enroll for 2018 coverage remains Jan. 31. Check your individual state for details.
Insurers faced considerable uncertainty pricing their 2018 products, given the efforts in Congress to repeal and replace Obamacare. While it remains on the books, the Trump administration has not supported the law like the Obama administration did. Charles Gaba, who runs ACASignups.net, estimates the national average premium increase from 2017 to 2018 to be around 34%, with 20% of that rise attributed to Republican efforts to undermine the law, according to rates filed so far.
The roughly 85% of consumers who receive premium subsidies, money given from the federal government directly to insurers to offset individuals' costs, won't bear the full brunt of these rate increases. Even so, "you could really get nailed if you don't shop around," says Sabrina Corlette, research professor at the Center on Health Insurance Reforms at Georgetown University Health Policy Institute. That's because the subsidies change from year to year based on market forces, and you might need to switch plans to take full advantage.
If you do nothing and allow yourself to be automatically re-enrolled in your current plan for 2018, you could receive a rude surprise when your premiums increase and it's too late for you to do anything about it. What's more, if your current carrier is discontinuing your plan for 2018, you could get automatically redirected into a plan you don't like as much. Instead, go to healthcare.gov or your state marketplace and update your personal information, including your estimated income and your covered family members. This will help re-determine your eligibility for premium subsidies and provide you with new estimates of how much your 2018 coverage choices will cost, after subsidies. You can also use the site to make sure your doctors participate in the plans you're considering, and to make sure your drugs are covered.
There's been confusion about whether the Internal Revenue Service will continue to enforce the individual mandate, the requirement that most people sign up for coverage. Corlette says all signs indicate that it's business as usual and people will have to pay a penalty at tax time if they don't enroll and don't qualify for an exemption.
Medicare
Medicare open enrollment runs each year from Oct. 15 through Dec. 7. During this time, beneficiaries can pick a new Medicare Part D drug plan, a new Medicare Advantage plan, or switch from original Medicare (coverage managed by the federal government) into a Medicare Advantage plan (coverage managed by private health plans that contract with Medicare) or vice versa.
Medicare supplement plans, also known as Medigap plans, operate under different rules and are not included in open enrollment.
Medicare Advantage plans tend to offer certain benefits that original Medicare doesn't. For example, an increasing number are offering coverage for a number of meals after the beneficiary leaves the hospital, transportation to doctor's appointments, and over-the-counter drug benefits, says Joe DeLuca, director of sales, eHealthMedicare.com, an online broker. The trade-off is that many Medicare Advantage plans come with a relatively limited choice of doctors and hospitals. People on original Medicare, by contrast, can visit any doctor anywhere in the country who accepts Medicare.
The Centers for Medicare & Medicaid Services estimates that the average monthly Medicare Advantage premium for 2018 will be $30, down nearly $2 from last year. The agency estimates that the average Part D premium will be $33.50 per month, a decrease of approximately $1.20 from last year. But these Part D estimates don't tell the whole story, says Kev Coleman, head of research and data at HealthPocket: the government calculation focuses on the average basic premium and excludes more comprehensive plans. Including all plans, the national average Part D premium will be $52.36, according to HealthPocket's analysis.
By now, you should have received a mailing from your insurers telling you of any changes on the horizon for 2018 in terms of premium prices, participating doctors, or covered drugs (known as drugs "on formulary.") Pay attention to these. If a drug you rely on is now covered at a lower level than before, then you could be on the hook for more out-of-pocket costs. The Plan Finder tool at Medicare.gov allows you to search for plans in your zip code. Input your drugs and the tool will estimate what your total annual costs would be with each plan, including premiums, deductibles and drug copays.
Drug prices under Part D can vary greatly even within the same zip code, according to a recent study by The Senior Citizens League. For example, a monthly supply of diabetes drug Lantus Solostar ranges from a high of $682 from the mail-order pharmacy of one plan to a low of $77.75 from the network retail pharmacies of another plan.
Bottom line? Shop around.