This Year's Oscar Swag Bags Could Come With a $50,000 Tax Bill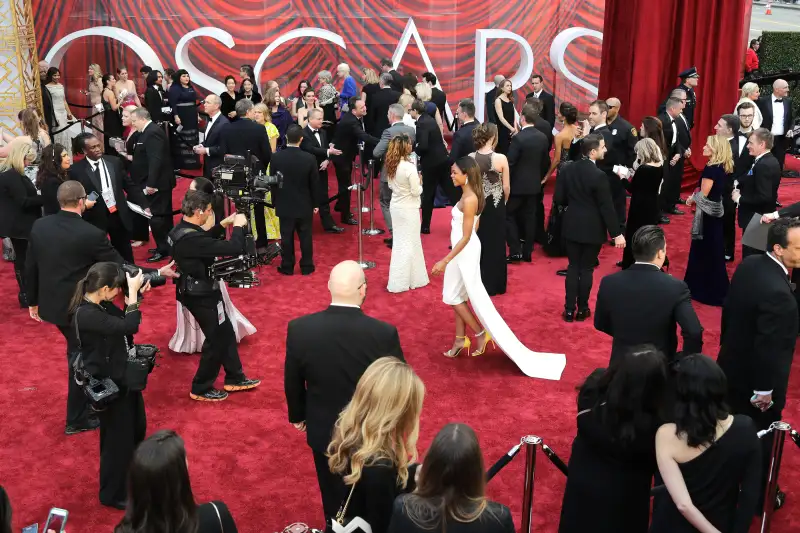 Ben Peterson/Getty Images
Swag bags are a big perk of going to the Oscars. But movie stars who accept the goodies could owe a hefty tax bill.
The bags -- no longer provided by the academy itself but by an outside marketing company -- are said to be worth $100,000 or more for top nominees. Among the items on offer: everything from soy candles to bath bombs to vouchers for sessions with a personal trainer or a 12-night trip to Tanzania.
But while these giveaways are usually thought of as freebies, that's not how the IRS sees them. The tax man considers everything in the bags to be income, and therefore subject to the same tax rates as wages and other windfalls like gambling or lottery winnings.
For top-earning movie stars, the result could be a tax bill that eats up roughly half the value of the bag. While the recent Tax Cuts and Jobs Act lowered the top federal income tax rate, it still amounts to a hefty 37%. There's also state income tax, which in California tops out 13.3%. In other words, movie stars who collect a gift bag worth $100,000 could end up owing $50,300 in state and federal taxes. (And unlike in past years, it's unlikely the recipients will now be able to deduct what they pay in state income tax from their federal tax bill.)
To be sure, stars have some options to avoid paying out of pocket for stuff they don't really want, says San Francisco tax lawyer Robert Wood. The easiest strategy, he says, is to simply refuse to accept the gifts.
Another, used in the past by stars like George Clooney, is to donate the contents to charity. In that case, the stars are still required to report the value of the gifts as income, but also allowed an offsetting deduction equal to the value of the charitable donation.
One possible catch: You are only allowed to deduct up to 50% of your income as a charitable deduction. That means you need to earn northward of $200,000 to write off the full value of such a generous gift bag.
For top stars, however, that's probably not an issue.