This Unnecessary Bank 'Service' Could Be Costing You $450 A Year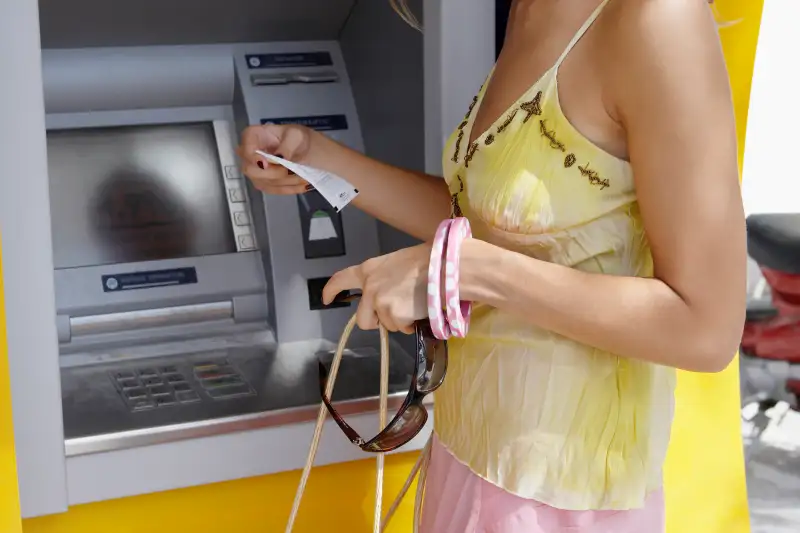 Harry Vorsteher/Corbis/VCG—Getty Images
You go out to lunch with a friend, ring up a $40 tab, pull out your debit card to pay—and, later, breathe a sigh of relief that your overdraft "protection" saved you from embarrassment when your bank account has run dry.
Perhaps you shouldn't be quite so grateful. A new study shows just how lucrative the business is for banks—and adds up what a spender like you may really be paying for the service.
People who overdraft regularly—defined in this case as more than 10 times a year—and who have opted in for overdraft protection are paying about $450 in unnecessary fees a year, according to the Consumer Financial Protection Bureau, which says it examined over 40 million consumer checking accounts. In total, those overdraft fees add up to about $15 billion annually, the consumer watchdog estimates.
Banks charge overdraft fees occur when you use a debit card to pay for something or make an ATM withdrawal, and you don't have the funds in your checking account to pay for it—but the bank covers you anyway. On average, each transaction incurs a $34 fee, the CFPB found.
But thanks to new rules put in place in 2010, banks can't just arbitrarily charge you a fee: If you want this service, you have to opt in. If you don't opt in, the debit card purchase or ATM withdrawal will just be declined—but if you've used a check, you could face a separate fee (for "non-sufficient funds") and the bank can reject the payment.
"Given the potential to rack up hundreds of dollars in fees, choosing whether to opt in to overdraft coverage is an important decision for many consumers," Richard Cordray, director of the CFPB, said in comments to the press.
There's one hitch: Although you have to sign up for the so-called overdraft protection, over half of consumers say they don't even remember making a choice about it, according to Pew Charitable Trusts. That could be a problem if you're prone to using up every penny (and then some) in your checking account.
The CFPB found that people who frequently overdraft and signed up for coverage racked up about 18 overdraft fees a year, adding up to roughly $600 in fees. Meanwhile, consumers who did not sign up for overdraft protection, but were just as likely to draw down their checking accounts, racked up just five fees for their overdrawn account, at around $30 per incident. That would save those who skipped overdraft protection about $450 a year, compared with those who did opt in.
Generally, the $34 overdraft fees are charged for purchases that average just over $20, the CFPB found. "This makes debit card and ATM overdraft a very expensive way to cover a small cash shortfall," Cordray said.
Those who frequently overdraft typically have lower end-of-day balances, usually less than $350—and they have low or no credit scores, the CFPB found. Pew noted in a report released last year that younger consumers—from teens up through those in their early 30s—and minorities make up a large percentage of these "heavy overdrafters."
In addition to fining banks that use manipulative practices to get customers to sign up for overdraft fees, the CFPB also is releasing new model disclosure forms for banks to use to help better inform consumers about the overdraft process. The CFPB created the new disclosures with input from consumers, but the banks themselves have not been involved in the process up to this point.
It's not mandatory that banks adopt these prototypes, but the CFPB is "considering overdraft regulations and amending them," Greg Evans, senior counsel at the agency, said. The agency is currently in a "pre-rule" stage, according to Evans, and there is no set timeline yet for any potential new rules.