5 Ways to Trick Out Your Phone for Ultra Productivity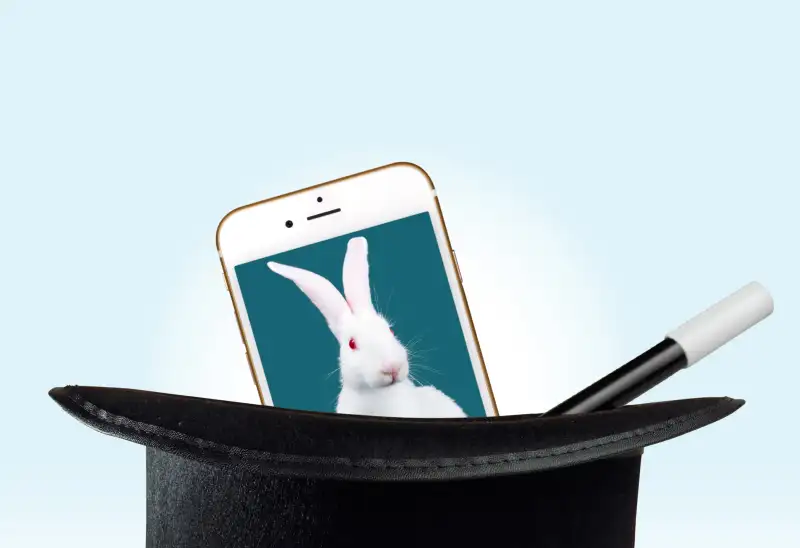 Dreamstime (2); Getty (1)
This holiday season, many people will be tearing off the ribbons and wrapping paper to find a new mobile phone. But a a phone is no longer just a phone. It's now a virtual Swiss Army knife that—particularly once you've added a few apps and extras -- can help you navigate your surroundings (both close to home and further afield), run a business, entertain yourself, manage your financial life, and (yes) handle all your communications needs.
Use the following tips to bestow some magical powers on your mobile phone—and, in turn, to conjure up savings on taxes, telecom, and office equipment.
1. Roam Cheaply and Easily
The next time you head to another country, don't comb the streets for a local SIM card. Instead, just slap a KnowRoaming sticker ($30) on your current SIM. Yes, a sticker: It connects your phone to local networks in more than 200 countries, then charges you cheap rates for calls and data. In fact, if you use the WhatsApp app for calls and messages, you won't even have to pay for data.
2. Add a Second Line
Your phone can have only one number, right? Wrong: You can add another—a great option if you own a small business or just want a special hotline for your besties to call. Sideline establishes a second number via your current phone carrier for free (or $3 per month for a no-ad version). You can carry over a current number, record different voicemail greetings, and create automated text message replies.
3. Host a Conference Call
Communicate with a crowd without hitting chat overload. If the group has up to 10 people, UberConference will send invitations to the participants immediately or at a scheduled time. Need to wrangle more than 10? Fire up the FreeConferenceCall.com app. Like UberConference, it's free and available for both Android and iOS.
4. Track Your Mileage
If your employer reimburses you for car travel or you claim a deduction on your tax return for miles driven, you need a mileage log. Skip the hassles of manually recording odometer readings and have your phone track your trips instead.
Everlance and MileIQ (each $60 per year) rely on your phone's GPS to detect when your car is in motion, then let you categorize trips just by swiping left or right. When you need a mileage report, the apps can generate a PDF or a spreadsheet-ready file suitable for your accounts payable department or the IRS.
5. Replace Your Scanner
When you need to fax, file, or email an actual paper document, skip the scanner or fax machine (if you can find one). Free apps like Evernote Scannable and Microsoft Office Lens make it a snap—literally—to capture, save, and share printed pages. They also align and sharpen your pages so they look their best. Faxing them requires a second app, such as Tiny Fax, which charges between 25¢ and 60¢ per page, depending on how many credits you buy.
We've included affiliate links into this article. Click here to learn what those are.