Here's How Much Pink Is Getting Paid to Sing the National Anthem at the Super Bowl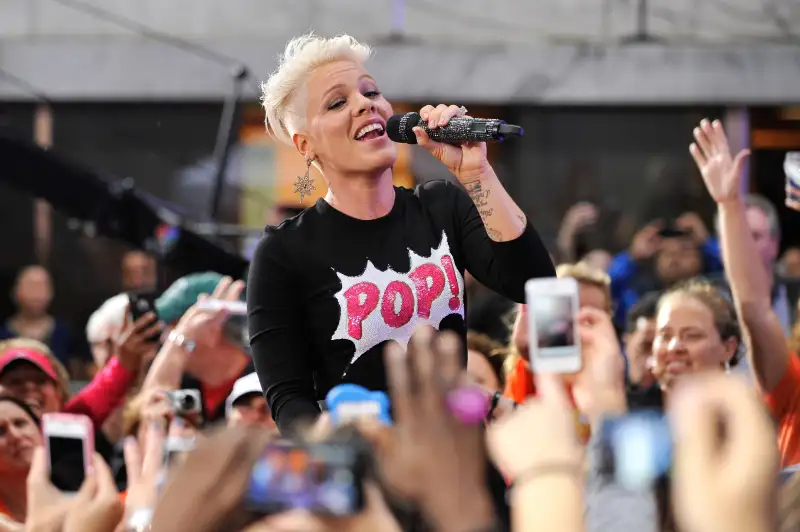 Pink is getting the party started at Super Bowl LII this year.
The NFL announced Monday morning that the pop star will be performing the National Anthem at the NFL's championship game on Feb. 4 in Minneapolis, Minnesota.
How much will she be paid to perform for an audience of around 100 million viewers?
Nothing.
You read that correctly. The NFL does not pay performers to sing at the Super Bowl. Instead, it pays for production costs and expenses, said a company spokesperson.
But fans shouldn't worry too much about Pink's finances. The singer has earned herself a cool $110 million since taking home the Billboard Music Awards for female new artist of the year in 2000, according to Business Insider.
Pink hinted at the gig on Twitter to fans, saying she was "really looking forward to 2018" and "some other stuff that's a secret still." She also took a shot at President Donald Trump.
Last October, the 38-year-old singer weighed in on the NFL's NationalAnthem controversy – and Trump's claim that players who took a knee during the "Star Spangled Banner" were disrespecting the country. She tweeted, "You are doing a terrible job... Do you seriously have time to worry about the NFL?"
Pink will be in good — if also unpaid — company at the 52nd Super Bowl. The NFL does not pay halftime performers, either.
This year's 2018 Super Bowl Pepsi Halftime show headliner is Justin Timberlake, back for the second time.
His first halftime performance was 14 years ago at the 2004 Super Bowl, when he pulled a controversial move on stage, ripping a piece of Janet Jackson's costume off and exposing her breast to an audience of almost 100 million viewers worldwide.
Timberlake teased the halftime show in a video announcement with Jimmy Fallon, with the two friends joking about what time it is in fake accents.
Fallon broke the news, asking Timberlake, "You're doing the halftime show at the Super Bowl?"