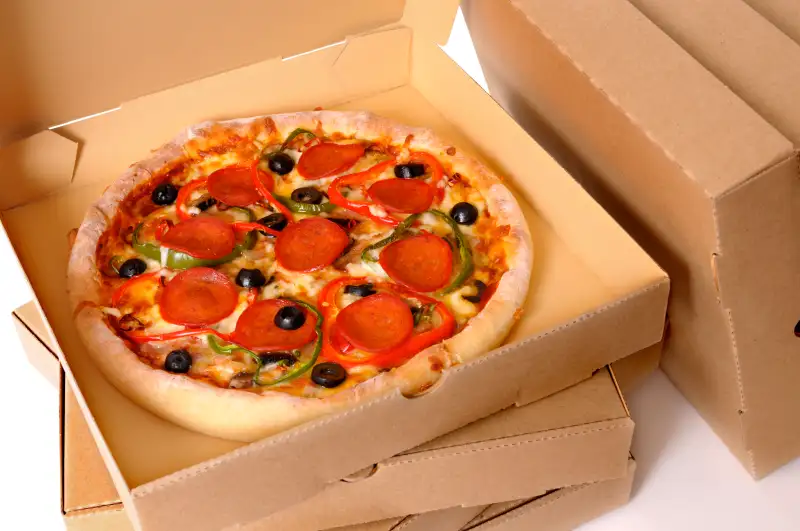 david franklin—Getty Images
Americans just can't handle the insanity of modern-day life anymore, so the natural response is to hide under the covers and eat more pizza.
At least, that's what one analyst thought when he took stock of our current political and social climate, and related it to an increased preference for eating at home over restaurants, Bloomberg reported. KeyBanc analyst Chris O'Cull theorized that the falloff in casual (sit-down) dining "may be the result of consumers eating more at home amid the current political/social backdrop, which we believe could last through the November election."
We don't necessarily want to give up the convenience of having someone else do the cooking, though, hence the noticeable rise of pizza delivery. "We do not believe the consumer has 'entrenched,' but has likely shifted more in favor of convenience, benefiting pizza delivery operators like Papa John's," O'Cull noted. Whatever it takes to avoid preparing food and not have to venture out into public places where tension and potential conflict might erupt.
Who benefits? Major pizza delivery operators like Papa John's, the thinking goes. Analysts at Nomura also pointed out that Pizza Hut is "seemingly resurgent" in a recent research note, according to MarketWatch.
Read Next: Bacon Jam Is the Hot New Condiment and Burger Topping of Your Dreams
This is obviously good news for Papa John's and Pizza Hut — but bad news for our nerves and our waistbands.