Why Lottery Winners Make Dangerous Neighbors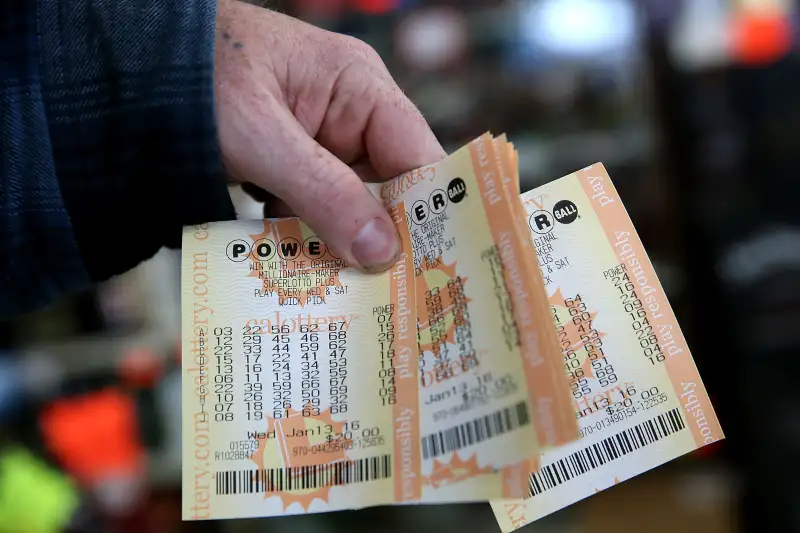 Justin Sullivan—Getty Images
The latest Powerball jackpot is up to $510 million, and millions of Americans will be buying tickets with the hopes of winning big on Saturday night's drawing. If you don't win (and we all know almost everyone who plays the lottery loses), you might think the next best thing would be for someone in your community to hit it big.
After all, a sudden windfall would probably lead the winner to throw a party for the neighbors, indulge in fancy landscaping, or splurge on other things that make the neighborhood a nicer place.
The idea makes sense – but there's a downside to living near a lottery winner. Neighbors of lottery winners are significantly more likely to declare bankruptcy within a few years of the big event than are people living near ordinary folks, according to a 2016 study. The study focused on lottery winners in Canada, and found that every $1,000 increase in lottery winnings raises the risk of bankruptcy among the neighbors by roughly 2.4 percent.
Why the negative ripple effect? When people win the lottery, they often spend some of the money on envy-inducing goodies like new cars, boats, and supersized TVs. Researchers say that these lifestyle upgrades then tempt their neighbors to boost their own spending on visible markers of prosperity, even though they haven't had a sudden run of financial luck. Down the road, that leads to more bankruptcies, said Sumit Agarwal, a professor of finance at Georgetown University's McDonough School of Business and an author of the study.
"We are all competitive in nature," he said. "This is what marketing people rely on."
Those living closest to the winners were the ones most likely to ramp up their spending on visible assets like cars, motorcycles, and houses, and the effect held true in both high- and low-income neighborhoods. Also, the bigger the lottery windfall, the greater the value of visible assets among neighbors who file for bankruptcy.
Big lottery winners are extremely rare, but hundreds of thousands of people win at least something on Powerball nearly every week, and the researchers focused on winnings under $150,000. Moreover, the experience of lottery winners and their neighbors could indicate what happens when anyone receives a sudden, significant windfall and the neighbors are aware of it.
Agarwal said that policy makers could take simple steps to help people curb the impulse to keep up with the Joneses. For example, if lottery winners were not allowed to take their winnings in a lump sum, they would be less likely to engage in a series of splurges that empty their own pockets and also tempt the neighbors into bad financial behavior.
What's especially interesting is that people's spending habits appear to be affected by any sudden change in the financial status of their neighbors. Prior to studying lottery winners and their neighbors, Agarwal researched how people adjust spending when someone living nearby declares bankruptcy, and the effect was almost a mirror image of the lottery study. In every month after someone filed for bankruptcy, the neighbors reduced their spending by around 3 percent. The neighbors most likely to be friends with the person in financial distress – those with similar incomes, education, and the like – cut their spending even more.
It is common knowledge that many lottery winners run through their winnings and find themselves in financial trouble not long after their moment of good fortune. Now it looks like their neighbors may also develop financial problems of their own.