4 Apps That Will Supercharge Your Productivity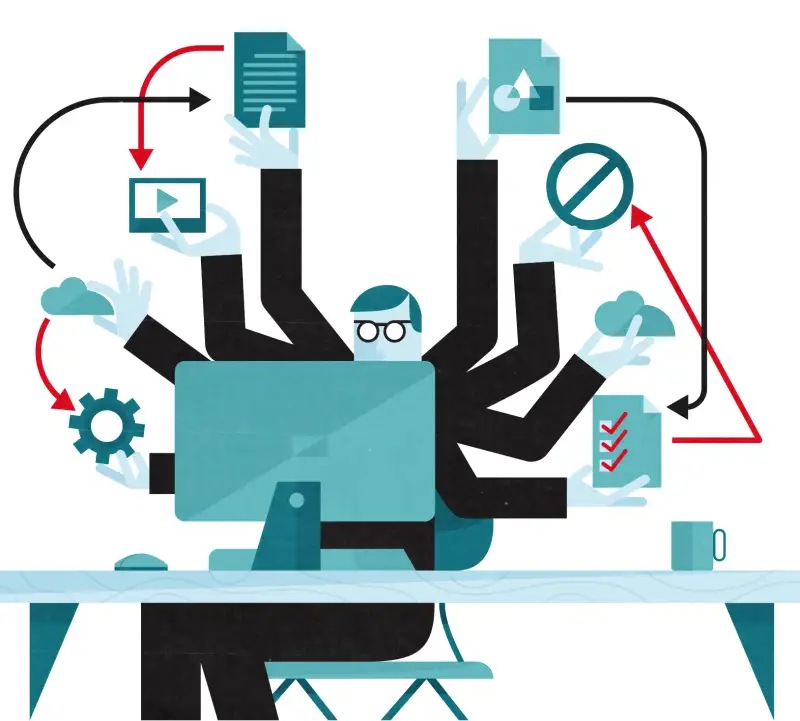 1. For Managing Tasks: Todoist
The problem: You're juggling multiple projects, and you sometimes lose track of what to do next.
The fix: Todoist is a list-making and task-management app that can be as basic or as powerful as you need it to be. You can create a personal to-do list, of course. But it's also possible to share lists with other people, so you can delegate tasks as projects get compli­cated. Your lists are available via a web browser, mobile apps, and desktop programs—13 platforms in all—and sync automatically. ­Todoist is free, but if you want reminders and other extra features, you'll need to splurge on the $29-a-year premium version.
2. For Staying Focused: Anti-Social
The problem: It's time to get serious work done—but you keep checking Twitter and Facebook.
The fix: This software for Macs and PCs blocks distracting sites for a period you set. It costs $15 (it's free five times) but has a just-right mix of flexibility and strictness that free programs lack. If you do decide you need a Twitter fix, you must reboot—just annoying enough to make you reconsider. Facebook and Twitter are blocked by default, but you can shut out any site you choose.
3. For group editing: Quip
The problem: Everybody on your team has an opinion, and it's hard to keep straight all their ­suggested changes to the Word doc you're working on.
The fix: Quip, which is free, merges word processing with instant messaging. Designed by Facebook's former tech chief, it's a web-based word processor with a stream of chat messages and revision notes docked to the left of your text. It also lets you put docs into shared online folders, so you can keep track of multiple versions.
4. For easy presentations: Haiku Deck
The problem: Creating great presentations is a ­vital skill, but the process can be frustrating for ­PowerPoint newbies.
The fix: This free app makes presentation prep easy—and almost fun. Available on the web and the iPad, Haiku Deck lets you choose from a range of backgrounds, fonts, and layouts to create a slick package, even if you have no eye for design. Then you can put your work online, post it to Twitter and Facebook, or send it via email. A cool extra: Use your iPhone as a remote control to click through your presentation.
Related:
3 Sporty Gadgets That Will Make You Better, Faster, Stronger
4 Great Laptops Under $1,000