Thanks for Ruining the Red Bull Settlement, Internet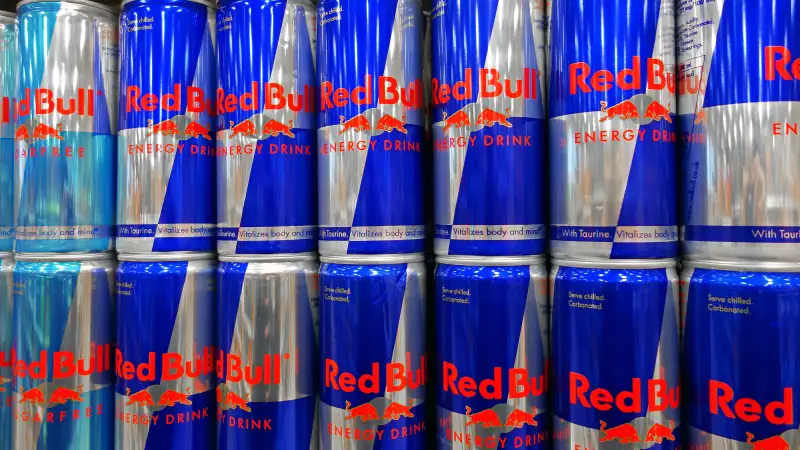 Yesterday, the world received some truly wonderful news: A group of Red Bull customers took the company's "It Gives You Wings" slogan a little too literally, sued the drink maker for false advertising, and forced Red Bull to give us all money. And the best part? Anyone who bought a Red Bull since 2002 was eligible to request a piece of the settlement—either $10 cash or $15 dollars in Red Bull products—with no proof of purchase required. Isn't America great?
Well, apparently it's not as great as I thought because the Internet ruined everything.
Here's why: In the settlement, Red Bull didn't actually promise to give everyone who applied $10 to $15. Instead, they capped the handouts at $13 million. As Buzzfeed reported, if too many people make claims, the settlement will be diluted so it can be split evenly. Some quick back of the envelope math, and we can figure out that if everyone requested the cash award, each claimant's return would start shrinking after 1.3 million people applied.
And how many claims did Red Bull actually receive? We don't know for sure, yet, but Buzzfeed's post alone has already been viewed more than 4.6 million times, and the settlement website was slammed with so much traffic yesterday that it crashed. Even if we assume that only people who read that specific article asked for a piece of the pie, and ignore the legions of other outlets who reported the news, we're still down to a new settlement value of slightly under $3 a person -- or about the retail price of a 12-ounce can of the stuff.
So thanks a lot, everybody. As someone who may have personally contributed to at least half of Red Bull's sales over the past 12 years, I felt I was due for a little kickback. Now I'm going to have to use my own money to buy more energy drinks.... which, honestly, is probably what I was going to do anyway.