Why Financial Planning Needs More Religion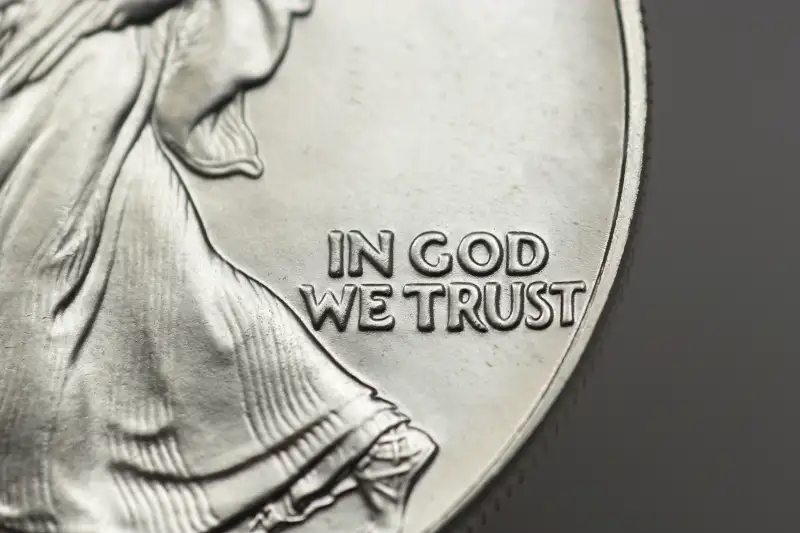 As part of my getting-to-know you interview with new clients, I ask about their faith. Most are caught off guard. "Why do YOU care?" was one client's response.
Such a reply comes with good reason; my clients hired me to talk about money, not religion. But there are many advantages to discussing spirituality with clients before we address their finances.
Know Thyself
Spiritual thinkers from Socrates to John Calvin advocated the importance of introspective familiarity in the pursuit of wisdom. Certainly, in the financial realm, the client who understands why he behaves the way he does will be more successful in achieving goals. Asking him to articulate the spiritual beliefs that drive him is a great exercise for him as well, even in cases where those beliefs are simply, "I don't practice any sort of spirituality."
If you don't practice your own spirituality, or you simply don't want to talk about spirituality with clients, a discussion of values can be an effective start to the relationship. Everyone has values, regardless of their stated faith or religion. Even old Ebenezer Scrooge valued wealth, frugality and financial independence. My clients receive a list of 140 common values from which they select the most important. I then have them narrow the list down to 20, then 10 as they look at themselves in a completely new way.
Integrating Faith into Financial Plans
As many advisers have learned by experience, it is the long term that will make or break a client's financial goals. When our assets serve a larger purpose, we experience a deep inspiration and motivation over the long haul. By incorporating the big picture into our planning, we have better success with helping clients implement behavior changes. Rather than saying, "You need to spend less next month, and every month thereafter," we can include a client's faith to motivate a greater level of intentionality: "I know you want to be able to provide XYZ for ABC. That will be much easier if you spend less in the short term."
Putting money in its place
Maybe money shouldn't be the key ingredient in our financial decisions. Where strong values are present, ideally our financial life will reflect them. When your money is in service to your values, it becomes a supporting cast member of a show where your values play the leads.
In a fast-paced, credit-loving society, it is easy to let money guide our decisions. We make risky investments in hopes of large payoffs with money we can't afford to lose. We take jobs that pay well but require such dedication of time that we begin to lose touch with the people we love. We constantly seek "more" without taking the time to be grateful for what we have.
But when values take the lead in our decision-making, our behavior finally changes for good. Investments no longer cause insomnia, jobs support a worker's lifestyle, and gratitude becomes a regular part of life. Clients will appreciate an adviser who cares for the whole person and advocates that kind of wellness.
I have one client who took a different view of money; she hated it. Despite tremendous earning potential, she considered wealth the cause of greed in this world. In what she deemed acts of faith, she continually put herself in positions to earn very modest amounts. Is she wrong? That's not my place to determine, but I do have a responsibility to help her understand her default reactions so she can evaluate whether or not they reflect her core beliefs.
I knew she was a Christian, and her upbringing took place in a notoriously upper class town. I suggested she examine her religious teachings for more detail on the topic of wealth. She eventually decided that her attitudes don't reflect the actual teachings of her faith. She read of biblical figures who used the power of their wealth to serve God and in so doing, mightily improve the lives of others.
My client's entire financial plan changed once she acknowledged her attitudes toward money were more reflective of her teenage response to her home town than they were an outcropping of her faith. She has accepted a new mantle; while avoiding monetary entrapments, she wants to make more money so she can use it to improve the lives God brings into her path.
It's About Our Roots
I liken our spirituality to the root system of a tree: It gathers nutrients and supports the weight of the tree. In nature, what we see above ground only partially represents the root structure we can't see. Everyone has roots, and ignoring those root systems can lead to ineffective attempts to grow.
As much as we hate this fact, we grow in leaps and bounds when we suffer. For those who dedicate their lives to a higher purpose, even life's pitfalls present growth opportunities; we learn to grapple gracefully and walk out of those pits with our soul intact. I frequently mention to my clients my own financial struggles due to two chronically ill family members. While I wouldn't want to relive those life setbacks, their spiritual benefit seriously outpaces the dollar signs. Where the prudent financial plan would create such stability that you never find yourself in a financially precarious position, there still is beauty in those down times, and they serve to forward our purposes for being in this world.
Certainly, knowing your client's faith is not a shortcut; there are as many varieties of beliefs among denominations as there are types of trees and root structures. But it helps you know the right questions to ask. Perhaps you are wondering why there is a disconnect with a longtime client of yours. When you look at her, could there be something underground that will give you a better understanding of the whole person? How much more effective could you be if you brought your advice under the umbrella of her faith and spirituality?
-------
Candice McGarvey, CFP, is the Chief Story Changer of Her Dollars Financial Coaching. By working with women to increase their financial wellness, she brings clients through financial transitions. Via conversations that feel more like a coffee date than a meeting, her process improves a client's financial strength and peace.