The Huge Retirement Penalty for Being a Mom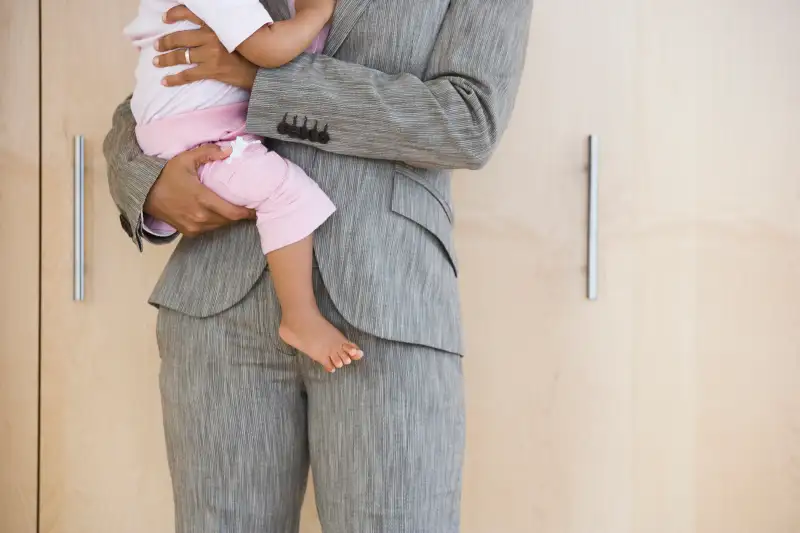 JGI—Getty Images/Blend Images
As Mother's Day approaches, families are busy buying flowers or booking a brunch at a favorite restaurant. Sounds great, but you may want to check on Mom's retirement plan.
Granted, 401(k)s are nobody's first-choice topic on Mother's Day. But it's a discussion you don't want to put off too long. Women raising kids face a higher degree of difficulty in putting money away, and they also face steeper costs in retirement. So it's no surprise that nearly half of women raising kids are "not too confident" or "not at all confident" about retirement, according to a recent Transamerica survey. That compares with 36% of men with kids.
Not that men don't face retirement challenges too, but mothers tend to have fewer options. And they end up with far less in earnings compared with men—a pay gap of $500,000 or more over a career for the typical female wage earner. The cost is even higher in retirement benefits. Here's a look at five of the biggest hurdles to a comfortable retirement:
1. Moms generally earn less...
It's a well-known fact that women get paid only 79¢ for every dollar a man earns. And women are nine times more likely than men to work part-time or stay at home because of care-giving responsibilities, which may include another family member, such as an aging parent, as well as their own children.
Because of these career interruptions, women typically work about 12 years less over their working lifetimes, compared with men. And when they re-enter the workforce, many have a hard time resuming their higher paid jobs, which further drags down their lifetime earnings. That's an unfair penalty, especially considering the six-figure economic value of mothers' work at home
2. ...so they save less for retirement...
Since mothers generally earn less, they have fewer dollars available to put away for retirement. Women are also less likely to be offered retirement benefits in the workplace, in large part because they work part-time. The median 401(k) balance stood at $24,446 for women, vs. $36,875 for men, according to a 2015 Vanguard survey.
Even when saving opportunities are offered, mothers often fail to take advantage of them. Women with children at home are the least likely of all groups to save at the maximum level allowed by their employer's retirement plans, one study found. Or even to contribute to the full match level—just 65% did so, versus 80% for men with children at home.
Stay-at-home moms face an even higher retirement risk: dependence on a spouse. A 2015 Aegon survey found that 75% of homemakers (who are mostly women) view their spouse's income in retirement as very or extremely important. More than half earn less than $30,000 a year in personal income, and just 30% save regularly on their own. Given the risk of divorce, it's no surprise that many single moms end up struggling from paycheck to paycheck.
3. ...and receive lower Social Security benefits.
When it comes to retirement benefits, mothers typically fare less well under Social Security rules. These benefits are based on your top 35 years of earnings, after adjusting for wage inflation. So a shorter working career and lower earnings mean a lower payout—in 2014 the average monthly benefit for women was $1,167 versus $1488 for men.
Married women are also receiving fewer Social Security spousal benefits, a GAO study found, since more women work and qualify on their own account. That may work out well for higher-earning women, but not so much for those with lower lifetime earnings. For most women, reduced Social Security payments are likely to have serious consequences—half of women ages 65 and older, vs. one-third of men, get 80% or more of their retirement income from Social Security.
4. Yet they have longer retirements to finance...
You already know that women tend to have longer lifespans than men—the average woman lives until age 87 versus 84 for men. You may not realize that married couples, particularly those with higher incomes, tend to live two to five years longer than singles. So a widow may live well into her 90s. All of which means that women typically end up on their own to face higher health care costs in old age.
That's probably why most women plan to retire after age 65 or not all, according to Transamerica's survey. And some older women are working longer. But it's a risky to assume you'll be able stay on the job indefinitely. Most retirees end up retiring early because of health problems, job loss or the need to care for a family member.
5. ...which adds up to higher odds of poverty in retirement.

Women are nearly twice as likely as men to live in poverty in old age—in 2014 the poverty rate for women age 65 and up hovered at 12%, compared with just 7% for men. For older women, the median income was $16,300 a year, some $13,000 less than men of the same age, according to Census data.
These statistics may sound daunting. But it's a challenge, not destiny. There's a lot that mothers—and fathers—can do to stay on track to a secure retirement. Start by using online retirement planning tools to gauge where you stand. Then step up your savings rate. Even if you have only small amounts to put away right now, those dollars will grow over time. Setting up a retirement plan, and sticking to it, is a Mother's Day gift that will last a lifetime.