Ahead of its IPO, Robinhood Says It Wants to Start Offering Retirement Accounts
Money is not a client of any investment adviser featured on this page. The information provided on this page is for educational purposes only and is not intended as investment advice. Money does not offer advisory services.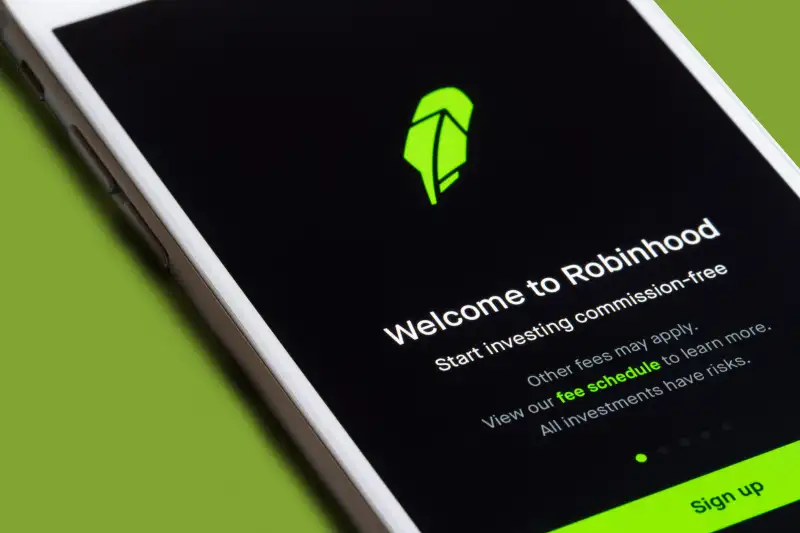 Robinhood, the popular stock trading app that is set to go public later this week, is considering entering the long game: retirement accounts.
Over the weekend, just days before Robinhood's expected IPO, CEO and co-founder Vlad Tenev told would-be investors the company is seriously looking into creating a suite of account options for those looking to save for their later years. Reuters reported the news on Saturday.
The move could be a big money-making opportunity for the company. Robinhood currently has 18 million funded accounts containing almost $81 billion, according to its SEC filing, and many of its customers are younger investors who are less likely to have opened retirement accounts already.
The company is looking into offering traditional IRAs and Roth IRAs, which are the basic options the app's customers have most often been asking for, according to Tenev. "We want to make first-time investors into long-term investors," the CEO said during a presentation.
Tenev stopped short of making any direct promises on the timing of a possible IRA offering during a publicly live-streamed event ahead of the company's IPO, which is planned for this Thursday, July 29.
Roadshows like this past weekend's meeting with possible investors are typically held privately, but Robinhood's unusual decision to hold a public event was likely due to the company's plans to offer as much as a third of its initial stock to its current customer base. High-net worth investors typically get an exclusive first-pick of a company's stock when it first goes public, but Robinhood is taking the unusual step of extending an offer to customers of all asset levels.
Would investors trust Robinhood with their retirement accounts?
If Robinhood begins offering retirement accounts to customers, it would be competing with traditional brokerages like Fidelity, Vanguard and Charles Schwab, which have a wide variety of investment options and offer low fees. It's unclear what fees Robinhood — which has been criticized for how it makes money from its no-fee trades — would charge.
The move could be a smart one for Robinhood, though. Americans' overall retirement savings ballooned during the pandemic, shooting up by more than 30% in 2020, according to Vanguard. What's more, Roth IRAs are growing in popularity among the young people who make up Robinhood's core customer base. These accounts allow users to deposit after-tax dollars now — and then withdraw money tax-free in retirement — making them especially well suited to workers in a low income-tax bracket.
However, Robinhood has been caught in a number of legal snafus, making it likely some potential customers will take a wait-and-see approach to any new products. As recently as last month, the Financial Industry Regulatory Authority, known as FINRA, ordered the company to pay $70 million for harm done to customers by system outages and misleading information. The fine was the largest in FINRA history.
The company is looking to be valued at up to $35 billion when it debuts later this week and will trade under the ticker HOOD.
More from Money:
How to Buy IPO Stock: A Beginner's Guide
Robinhood IPO: What to Know Before Investing