The First Ever Fund Managed by a Robot Is Here. So Far It's Beating the Market
Money is not a client of any investment adviser featured on this page. The information provided on this page is for educational purposes only and is not intended as investment advice. Money does not offer advisory services.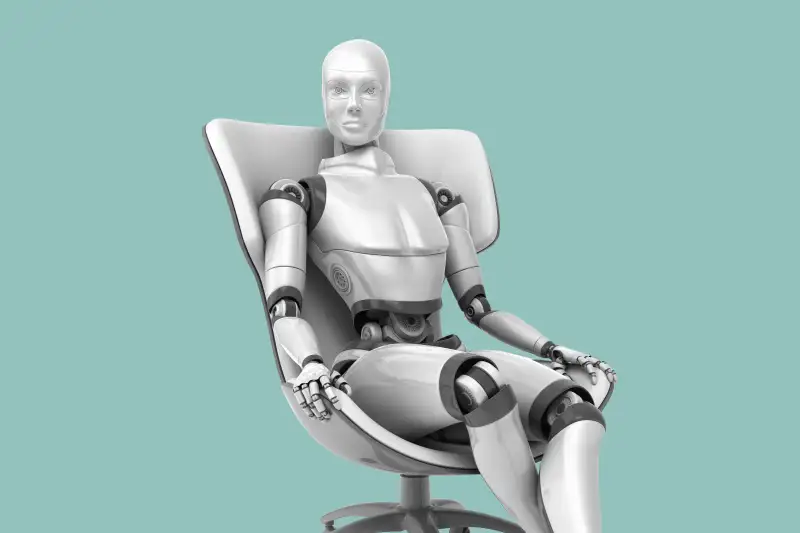 iLexx—Getty Images/iStockphoto
As if professional mutual fund managers didn't have it hard enough.
Not only do they have to contend with the growing popularity of low-cost index funds, which simply buy and hold the entire market, but now here comes another threat: robot stock pickers.
That's right.
The San Francisco firm EquBot has launched the first retail ETF to be managed using IBM's Watson supercomputing artificial intelligence technology.
The use of computers to buy stocks isn't new. So-called "quant funds" (short for quantitative analysis) have been around for years, relying on computer algorithms to identify short-term trading patterns and opportunities in the market.
But the AI Powered Equity ETF (ticker: AIEQ), which launched late last week, differs in that it is uses artificial intelligence to pick stocks in much the same way humans have for decades—by ranking investment opportunities on a variety of factors, including fundamentals such as profit growth and valuations.
EquBot notes that its AI technology can do humans one better because it can process over 1 million pieces of information a day—including earnings releases, economic data, consumer trends, industry developments, and headline news—to constantly update its assessment on roughly 6,000 publicly traded companies.
It then uses that computing power to select 30 to 70 stocks to own "based on their probability of benefiting from current economic conditions, trends, and world- and company-specific events," according to a recent release.
"EquBot AI Technology with Watson has the ability to mimic an army of equity research analysts working around the clock, 365 days a year, while removing human error and bias from the process," said EquBot CEO and co-founder Chida Khatua.
The fund's AI technology also benefits from "machine learning," he added—meaning it can learn as it goes, without having to be reprogrammed by humans.
So far, in its first few days of trading, the fund has gained 0.7%, according to Morningstar. That beats the 0.5% for the S&P 500 index.
The launch of this new ETF comes at a when computer technology is increasingly being used to replace humans on a wide array of financial services, including so-called robo-advisors, which offer personal financial advice and algorithm-based portfolio allocations.
But it also comes at a low point for the mutual fund industry, as passively run index funds that buy and hold an entire market have been attracting the lion's share of investment dollars.
Part of the reason for that is because the vast majority of active stock pickers have been failing to beat the market indexes. For example, fewer than 15% of blue chip U.S. stock funds have beaten the S&P 500 index of blue-chip U.S. stocks over the past decade, according to Standard & Poor's.
And a big reason for the lag is that actively managed funds, which are run by stock pickers and teams of research analysts, cost a lot more than index funds—and those expenses are deducted from a fund's total returns, making it harder for expensive funds to outperform.
While the typical actively managed stock fund may charge clients 1% of assets a year or more, you can buy a broad market index fund for as little as 0.03%. And research has shown that the lower a fund's costs are, the better its chances of outperforming its peers.
Of course, it's still early days in the fund industry's robot revolution. And it remains to be seen whether AI technology can trump the instincts of a human stock picker over longer periods of time. But what is clear is that artificial intelligence is likely to lower the cost of stock picking, which in turn is expected to lower the cost of actively managed funds in the future.
AI Powered Equity ETF, for instance, charges annual expenses of 0.75%, versus 1.04% for its average category peer.