An Important Lesson From Ryan Lochte's Olympic Mistake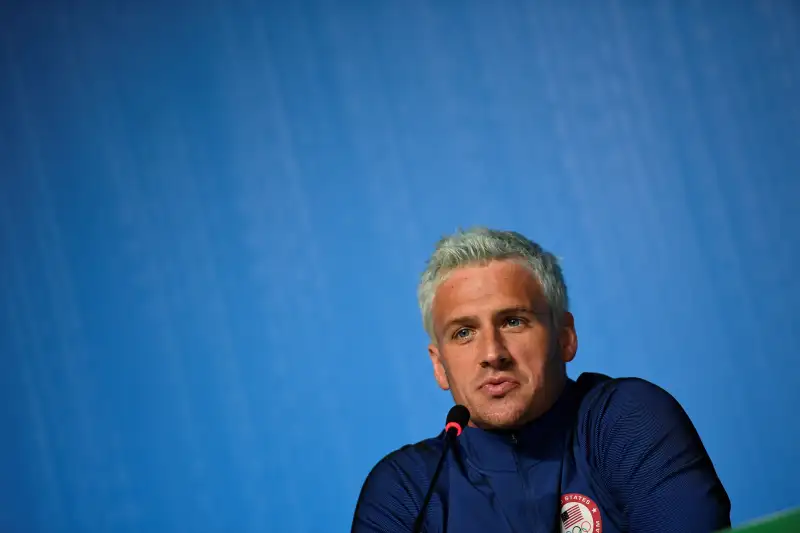 Martin Bureau—AFP/Getty Images
Ryan Lochte is in hot water. After he reported being robbed in Brazil, authorities investigated and learned a very different story. It turns out Lochte and his fellow swimmers had a confrontation with gas station employees after trashing their property.
In an attempt to put this episode behind him, Lochte, the second most decorated Olympic swimmer in history and erstwhile reality TV star, apologized: "I want to apologize for my behavior last weekend—for not being more careful and candid."
Because this apology failed on the most basic dimensions of effective apologies, his saga was only prolonged in the media and social media.
Eventually, Lochte was forced to offer a second apology to Matt Lauer of NBC. In this second apology, he finally included many of the important elements of a successful apology. (Though it may be too little too late. On Monday, Speedo USA became the first sponsor to confirm it is dropping an endorsement deal with the swimming star.)
In our research, we have identified three critical elements of an effective apology. An apology must be candid and take full responsibility; it must demonstrate remorse; and it must convey a commitment to change. Across these dimensions, Lochte's initial apology fell short—far short. His second apology, although it did not satisfy all of these elements, certainly included more of them.
First, in terms of candor, his initial apology was exceedingly short on specifics. He never described what wrong action he took at the gas station or how he mischaracterized to the media the events on the night of August 14. Instead, the apology focused on the vague concepts of carefulness and candidness in communication. He never acknowledged that his accusations were fraudulent, only that they were not carefully expressed.
His second apology was candid and took responsibility: "That's why I'm taking full responsibility for it, because I overexaggerated the story," Lochte said. "If I had never done that, we wouldn't be in this mess."
Second, his initial statements contained little in the way of remorse. To be remorseful means focusing on the pain one's action caused others. But people often fail to consider others when apologizing, falling into the trap of excessively focusing on oneself. After all, most people who apologize are having a bad day. Consider, the Deepwater Horizon oil spill that killed 11 workers and gushed millions barrels of oil into the ocean for nearly three months. In reacting to the explosion and uncontrolled environmental disaster, then-CEO Tony Hayward remarked, "There's no one who wants this thing over more than I do. I'd like my life back."
Similarly, Lochte's apology also demonstrated self-focus. He emphasized the challenging circumstances he found himself in, like the language barrier and confronting armed strangers, while failing to address how his own behavior contributed to the altercation at the gas station.
His second apology finally expressed remorse. "It hurt. I let my team down," Lochte said, choking back tears. "I don't want them to think I left them and left them dry ... I just wanted to make sure they were home safe before I came out and talked. I'm embarrassed for myself, my family and especially those guys." To Brazilian media he said, "Brazil doesn't deserve that. I am sorry that my immaturity caused all this ruckus."
Finally, an effectively apology convincingly communicates a commitment to change. This can involve a promise or specific steps that bind someone to new behavior in the future. After a Southwest Airlines accident that resulted in the death of a child, CEO Gary Kelly effectively communicated a commitment to change operating procedures to prevent any future occurrences of a similar tragedy. His response was lauded for its swiftness, candor, and commitment to change.
Although Lochte has not offered specifics on how he will change his behavior going forward, we hope to see a new, less immature Lochte in the near future.
These elements—accepting responsibility, expressing remorse, committing to change—were notably absent from Lochte's initial apology. But he finally calmed the media storm by making a second apology that contained some if not all of these elements. We can all learn from Lochte's saga. If we make more effective apologies immediately, we can fully soothe the offended and also shorten our own misery.
Maurice Schweitzer is the Cecilia Yen Koo Professor at the Wharton School at the University of Pennsylvania. Adam Galinsky is the Vikram S. Pandit Professor at Columbia Business School. The professors are the authors of Friend & Foe: When to Cooperate, When to Compete, and How to Succeed at Both (Crown Publishing).