8 Clever Money-Saving Tricks to Try This Year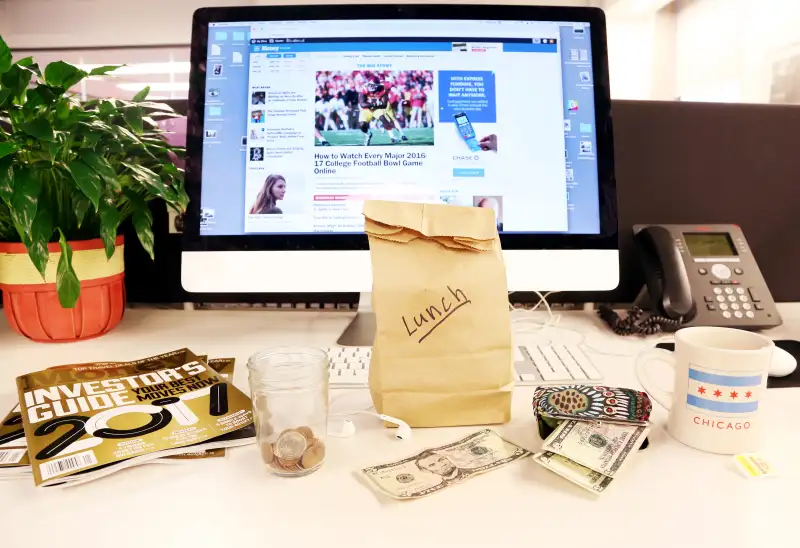 Ask people for their money-related New Year's resolutions, and there are usually two that float to the top: Save more money, and spend less. But easier said than done. As with making a diet stick, committing to smarter money habits usually requires a bit of education, some basic willpower, and a dash of mental trickery.
With that in mind, Money's financial journalists are going to get into the trenches with readers this January to test a variety of money-saving tips and tricks. We picked a variety of strategies, from wallet hacks to digitally enabled habits to simple abstention -- some of which will actually help us spend less, and others of which make it easier to accumulate savings -- and we are going to spend the month trying to figure out which will give us the best results.
See below for the full list of tricks, along with the editors and writers who'll be trying them out. Want to join us? Let us know your game plan and your progress, either on Twitter, with the #money2017 hashtag, or by emailing us at letters@moneymail.com (include the phrase "Money2017" in your subject line). We'll follow up at the end of the month to see which trick produced the greatest savings with the least amount of pain.
Good luck!
1. Automate savings
The easiest way to stash money away is to make sure you never have it available to begin with. Editor-at-large Penelope Wang (@PennyWriter) has committed to setting up a new dedicated account with automatic transfers of $25 a week into it -- thus setting a $100 target that we'll all be competing with.
2. Brown-bagging lunch
Writer Alicia Adamczyk (@aliciaadamczyk) estimates she spends $160 each month buying lunch during the work week. Bringing lunch from home is one obvious way to cut those costs -- but will it be too much hassle?
3. Creating a change jar
Wallet hack #1: Assistant managing editor Karen Damato (@DamatoK) plans to use only bills, not coins, whenever she spends cash. She'll empty her wallet of any change she receives each day, filling a jar and counting it up at the end of the month.
4. Matching bad habits with good
Audience engagement editor Matt Bemer (@mattbemer) picks up this suggestion from last year's #money30 challenge. For every $1 he spends on alcohol during January, he'll match it with $1 deposited into savings. That should net him about $150 in a month, he says -- unless he cuts back on spending because moving cash into savings is too much of a hassle.
5. Getting help from an app
A new app call Earny connects with your email and Amazon accounts in order to track online purchases, find your email receipts, price-check items you bought to see if you got the best deal, and request a refund on your behalf if not, says writer Megan Leonhardt (@Megan_Leonhardt). She'll test it out to see how much she'd actually get in a month's time.
6. Giving up the morning latte
Writer Kristen Bahler (@kristenbahler) estimates that she drops about $100 a month by buying a latte each morning before work. She's going to try a life shift: Drinking more tea, making coffee at home, and waking up earlier to give herself time to ease into the morning.
7. Walking to work
This one is both a money-saving trick and a health/fitness commitment: Special projects editor Laura Goldstein (@lmgny) is going to go without the monthly New York City metrocard for January, and attempt to walk the roughly 3 mile round trip from home every day. Potential savings: the $117 price tag for an unlimited-ride card. But it's January in New York: We'll see whether the winter weather sends her underground (at $2.75 per ride) or into a taxi.
8. Setting aside every $5 bill
Wallet hack #2: Inspired by this story, I (@rachel_elson) decided to see if setting aside every $5 bill I got would actually add up to real money -- but also whether, because I'm competitive, I'd make dumb spending decisions in order to rack up more money by month's end.