Schwab rolls out free-trade ETFs
Money is not a client of any investment adviser featured on this page. The information provided on this page is for educational purposes only and is not intended as investment advice. Money does not offer advisory services.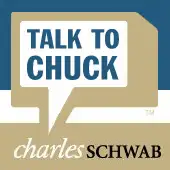 Investing in ETFs just got a little cheaper.
At a press conference in New York City Monday, Charles Schwab unveiled eight new exchange-traded funds, the first of the brokerage's Schwab-branded ETFs. The big news: For these select ETFs, Schwab has waived the commission typically charged when you buy or sell shares of an ETF or stock. In other words, an investor could jump in and out of these ETFs several times a day (not that that strategy is a particular good one) and not pay a dime in transaction costs. (The deal is good only for Schwab customers trading on Schwab's website. Place the order over the phone or use another brokerage and standard fees apply.)
In addition, the expense ratios are among the lowest out there, ranging from 0.08% for a total U.S. stock market ETF to 0.35% for international small-cap and emerging-markets stocks ETFs. By comparison, Vanguard's Total Stock Market ETF (VTI) has an expense ratio of 0.09% -- a hair higher than Schwab's -- while its international small-cap and emerging-market ETFs have expense ratios of 0.38% and 0.27%, respectively.
Schwab's aim is clear: The brokerage, based in San Francisco, wants to encourage more investors to open accounts at Schwab. It also wants to stand apart from the competition. Already, investors can choose from more than 800 ETFs. By offering free trades, Schwab hopes to attract some of that business, as well as appeal to the "little guy" who invests through dollar-cost averaging (and therefore may normally avoid ETFs because of the usual fee on every transaction).
"We think this is game-changing within the ETF space," said Walter Bettinger, president and CEO of the Charles Schwab Corp., via a video feed.
Could be. Peter Crawford, a senior vice president in Schwab's investment management services, made a point of saying that the free trades are not a promotion. (He argued that thanks to its size -- Schwab manages a total of $1.3 trillion in assets -- the company could afford to waive the fees.)
More than a few people at the press event seemed skeptical about the idea that volume could make up for costs. But as long as free trades and low expense ratios are available, investors stand to benefit. In fact, with investors still licking their wounds from the market's crash, demand for low-cost options could persuade more fund companies and brokerages to follow Schwab's lead.
The first four of the ETFs -- U.S. Broad Market (SCHB), U.S. Large-Cap (SCHX), U.S. Small-Cap (SCHA) and International Equity (SCHF) -- launch Tuesday, Nov. 3. The remaining four -- U.S. Large Cap Growth (SCHG), U.S. Large-Cap Value (SCHV), International Small-Cap Equity (SCHC) and Emerging Markets Equity (SCHE) -- will become available in December.