New Senate Bill Proposes End to "Ridiculous" Airline Fees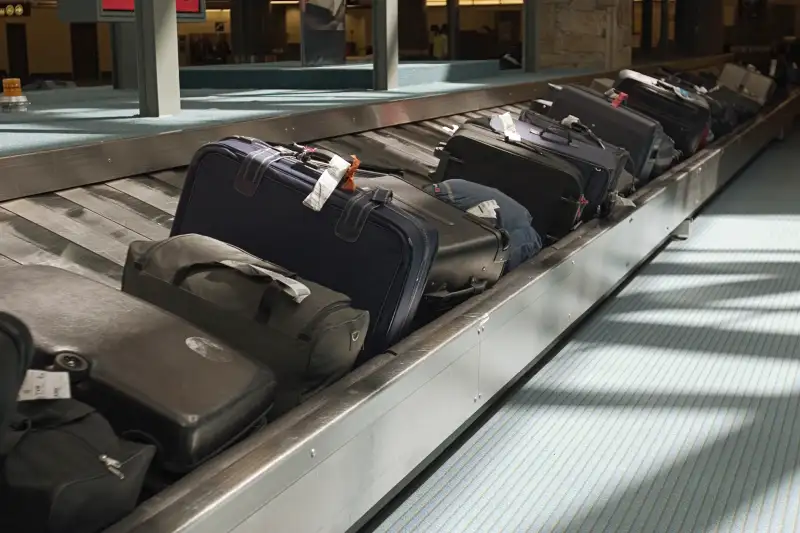 Getty Images—Getty Images
Travelers, do you feel like the airlines just see you as a giant dollar sign toting a wheelie bag? Well, Congress has your back, and they're trying to put a halt to those ever-rising airline fees.
On Wednesday, Democratic Senators Ed Markey of Massachusetts and Richard Blumenthal of Connecticut introduced the "Forbidding Airlines from Imposing Ridiculous (FAIR) Fees Act," a piece of legislation that, if signed into law, would give the Department of Transportation greater latitude to put the kibosh on airline fee increases for things like checking a bag or changing a flight. It would prohibit airlines from charging fees that are "unreasonable or disproportional to the costs" of providing the service in question.
If you think those fees have been going up, you're right: Markey's announcement said that three domestic carriers have increased checked baggage fees by 67% over five years, and four hiked cancellation fees by 33% over the same time period. Markey and Blumenthal both called out a particular point drawing ire from airline passengers these days: The escalation of fare and fee costs even though airline fuel prices are at a 13-year low, and the carriers are making record profits.
Consumer advocacy groups applauded the new bill. "Many add-on fees have reached a point where they are essentially a back-door fare increase," said Consumers Union senior policy counsel George Slover. Lawmakers have been pushing a number of bills lately aimed at reining in what they — and passengers — see as some of the industry's more egregious tactics to raise revenue and cut costs. For instance, the "Safe Egress in Air Travel (SEAT) Act," introduced by Representative Steve Cohen of Tennessee, would make the DOT spell out minimum dimensions for ever-shrinking coach seats.
Unfortunately, there's no guarantee that any of these traveler-friendly initiatives will ever become law. The SEAT Act failed to make it through as an amendment to the larger FAA reauthorization bill currently being wrangled over in Congress.