Should You Go to College in England?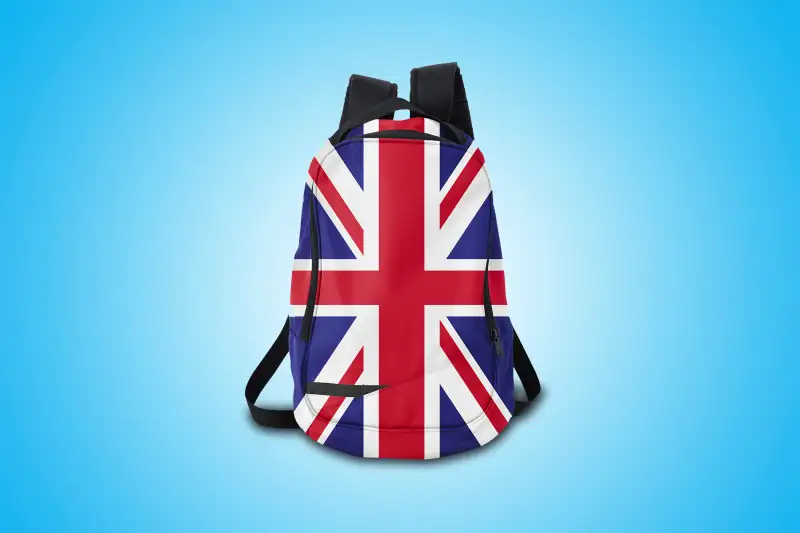 More than 350 U.S. colleges recently pledged to double the number of their students who study abroad, making the case that global competence is essential in a fast-changing workforce. But some high school students are taking it a step further: They're going abroad not for just a semester or summer during their undergraduate years but to earn a full bachelor's degree.
The top destination, according to the Institute of International Education (IIE), is the United Kingdom, home to Oxford, Cambridge, and more than 150 other universities across Wales, England, Scotland, and Northern Ireland. More than 4,555 U.S. undergraduates were enrolled in the U.K. in 2013-14, the latest country-level IIE data show.
The British Council, an organization tasked with promoting its higher education system abroad, touts quality as the primary drawing card. It also cites financial factors. Not only are many published tuition prices in the U.K. lower than sticker prices for comparable U.S. private institutions, but most bachelor's degrees can be earned in just three years (Scotland, the exception, requires four).
Among high-ranking institutions globally, for example, Oxford's published price for the 2016-17 year is £22,430 (currently $29,338 in U.S. dollars); Stanford's is $47,331. Without accounting for annual increases, Oxford undergraduates would pay $88,014 over three years for their degree; Stanford's, $189,324 over four years.
Here's another consideration: Across all U.S. institutions, just 59% of full-time students graduate in six years or less, though the share is higher for more selective institutions like Stanford. (U.K. universities count completion rates differently, so direct comparisons aren't possible. But overall, of students who started their undergraduate education in 2012-13, 82% are projected to complete the degree.)
Keep in mind that more than 70% of full-time U.S. students at U.S. universities get at least some grants or scholarships. Data from the nonprofit College Board, which tracks annual tuition changes, show that students at private U.S. universities on average received $17, 520 in aid last year, lowering net tuition and fees at those institutions from $32,410 to $14,890.
Enterprising U.S. students may find some scholarships across the pond, but they shouldn't count on it. And non-academic expenses add up. A student visa costs £328 ($429), and round-trip fares for travel from the U.S. to the U.K. over the last three years averaged $1,243, an analysis by the U.S.-based Airline Reporting Corporation shows. The College Board estimated transportation costs this year for students at private U.S. universities at $1,033.
International students in the U.K. once received health care at no additional cost, but last April a £150 ($196) annual surcharge was added. And while U.K. immigration officials consider U.S. students a low risk for violating visa rules, they recently tightened requirements so that all student visa-holders must prove they have enough money in the bank (not their parents' bank) to support themselves.
These and other changes have led to concerns that the U.K. will lose some of the students it most desires to attract. "U.S. students aren't feeling as confident in the options they have in the U.K. because the rules are always changing," says Joy Elliott-Bowman, spokeswoman for Study UK, an organization representing private universities. However, she adds, "U.S. students remain welcome in U.K. colleges and universities. The U.K. is second only to the U.S. in the international student experience and as such the best option for U.S. students seeking to study abroad for their degree."
Related: Should You Go to College in Canada?
A U.K. education is not for everyone. Unlike at U.S. colleges, which encourage students to explore their interests before declaring a major, students in the U.K. jump right into their program of study. In fact, students apply to academic programs, not to a university. Besides test scores, grades, and other evidence of proficiency, applicants submit just one short personal statement to help them stand out. And all applications are processed through a single clearinghouse, so statements can't be customized.
"Most schools in the U.K. want a student who has clear academic goals," says Beth Gilfillan, a college counselor at Woodlands Academy in the Chicago area who helped organize two international college fairs. "They offer a variety of settings and academic options, so we encourage students to really look, do their research, and really focus on the fit."
Mary Beth Marklein, a longtime journalist specializing in higher education, is a lead contributor to the Guide to International University Admission, a publication of the National Association for College Admission Counseling to be released in November.