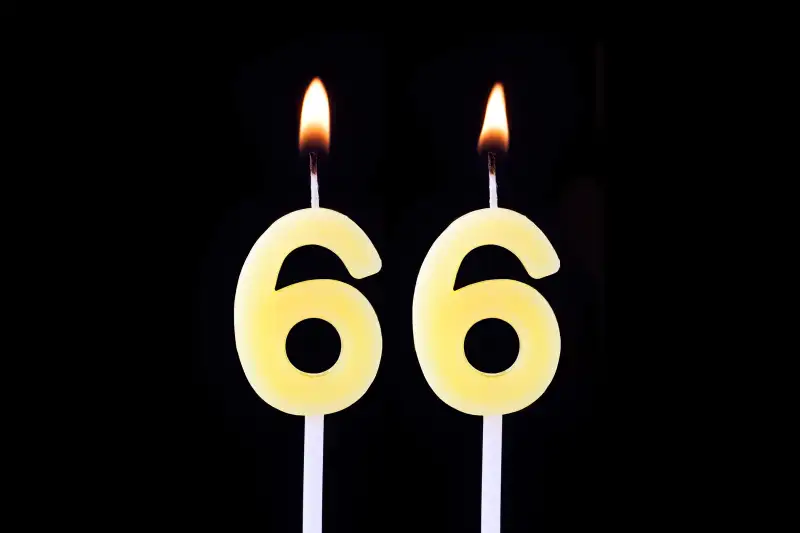 You probably know you get a bump in monthly Social Security income for each year you delay benefits between ages 62 and 70.
What you may not be aware of: all the goodies you can get on one birthday in that stretch—your 66th, which Social Security defines for now as "full retirement age" (FRA).
If you turn 66 anytime from now through 2020, reaching full retirement age will trigger some little-known but valuable perks. (Starting in 2021, FRA will rise two months every year until stopping at 67 in 2026.) Here are the financial extras:
Cash Now, a Raise Later
Married? One way to squeeze some more money out of Social Security is for one of you to file for benefits based on your spouse's work record, not your own. Say you're the one to make the claim on your partner's record. While you're receiving your checks, the money you're due based on your own employment grows each month that you delay collecting—as much as 32% over four years.
Read Next: Why You Can't Trust the Advice You Get From Social Security
The catch: Social Security lets you use this strategy only after you've reached full retirement age. If you apply before 66, Social Security activates all the benefits you're entitled to and pays you the largest of them, roughly speaking. You don't get to defer your own retirement benefit and let it grow. So the difference in payoff between filing at age 65 and at age 66 can be significant, and that difference in income will grow the longer you live. (See the chart below.)
Even More Money
A related tactic—again, available only upon full retirement age—lets your spouse collect income while your own benefits grow. The tactic is to "file and suspend" your Social Security payout. By filing, you enable your partner to claim on your record, as already discussed. By suspending, you defer payment of your own benefits, which will rise each month you wait—again, up to a maximum of 32%. If you file before 66, however, you can't suspend, and your benefit won't grow.
A Break on Income
A third upside of hitting full retirement age is that you—and any family members receiving benefits based on your work—are no longer subject to Social Security's earnings test. That test trims your monthly check if your work income exceeds a certain amount (adjusted annually). In 2015, if you're 65 or younger you lose $1 in benefits for every $2 you earn over $15,720; if you turn 66 this year, it's $1 for every $3 you earn over $41,880 before the month of your birthday.
If you've lost money to the earnings test, you'll get it back, in most cases, in the form of bigger checks once you reach FRA. (A spouse or child getting money on your record usually won't have lost benefits restored.) That's a birthday present that keeps on giving.
Read next: 4 Key Rules for Claiming Social Security's Spousal Benefits