Why Social Security Is a Great Deal for High Earners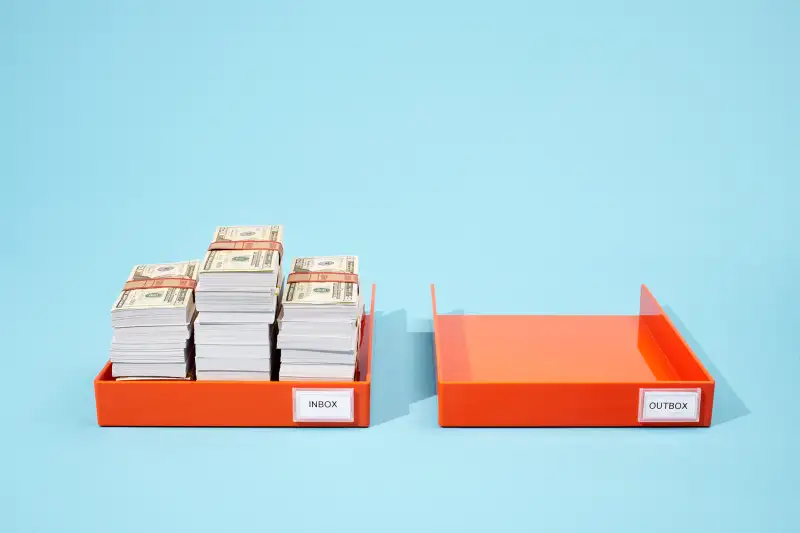 Photograph by Jeff Harris for Money; Prop styling by Renee Flugge
Life expectancies have risen steadily the past century. But not all Americans are benefiting the same, and the longevity disparity between high- and low-income workers is beginning to inform the discussion around Social Security.
Today a 65-year-old man can expect to live until age 86.1, up from 79.7 in 1915; a like-aged woman can expect to live to 88.7, up from 83.7. But these are just averages. In recent years, both men and women near the bottom of the income spectrum have seen their life expectancy at middle age shrink by as many as four years.
This data has been culled from independent research and incorporated in a new report from the Government Accountability Office. The GAO's chief finding is that Social Security (and other defined benefit plans) helps high earners more than previously understood, because high earners tend to live longer and therefore collect more in lifetime payments.
The typical low-wage earner collects 11% to 14% less in lifetime Social Security benefits than the overall average, depending on the age they call it quits, the GAO found. The typical high-income family collects 16% to 18% more than the overall average. High-income families benefit most by waiting to age 70 to collect; low-income families, on average, experience the briefest shortfall if they take benefits when first eligible at age 62.
Read next: How to Choose the Social Security Claiming Age That's Right for You
That doesn't mean low earners, defined as annual household income of around $20,000, should rush to take Social Security. Even their lifetime benefits rise by waiting to age 70, when payouts hit a ceiling. But their benefits rise so much slower than those of high earners (annual household income of around $80,000) that the gap widens with time.
Consider a low-income man age 62 with a typical life expectancy in this cohort to age 80. Claiming Social Security immediately results in projected lifetime benefits of $138,000. If the same man waits to age 70, when typical life expectancy for his cohort is 83, he is projected to collect lifetime benefits of $185,000. The same comparison for high earners yields lifetime benefits of $411,000 and $595,000, respectively, in large part because of their longer expected lives.
The report estimates that lower-income men approaching retirement live between three and 13 fewer years than those in higher-income groups, and that lower-income women this age live between one and 14 years fewer. The GAO does not dig into why high earners live longer. But generally they are more educated, which translates into being more knowledgeable about health and fitness, and having greater access to healthcare.
All the studies the GAO looked at found that the life expectancy gap between high- and low-income households is widening, more or less at the same pace that income gaps are widening. One study by the National Academy of Sciences found that life expectancy at age 50 has declined for low earners by six months to four years.
Read next: Should Women Be Forced to Retire Later Than Men?
Social Security is a progressive benefit, meaning it replaces a greater percentage of wealth for low earners than it does for high earners. Retirees with low average career earnings receive monthly benefits that, on average, equal about half of what they made while working; workers with relatively high career earnings receive benefits equal to about 30% of earnings.
But this greater relative value for low earners diminishes when taking their shorter lifespans into account, the GAO concludes. This has broad implications for how lawmakers might change the system, which cannot meet its promised future obligations as currently configured. For instance, raising the retirement age would result in a greater percentage hit to lifetime benefits for low earners than for high earners. So by itself that may not fly.
Social Security remains a bedrock retirement benefit widely counted upon as a key source of lifetime income, especially for low-income households. High earners have been getting a better deal than they may know—and they may take the brunt of changes that are sure to come.