36% of New Cars Are Missing This Crucial Piece of Equipment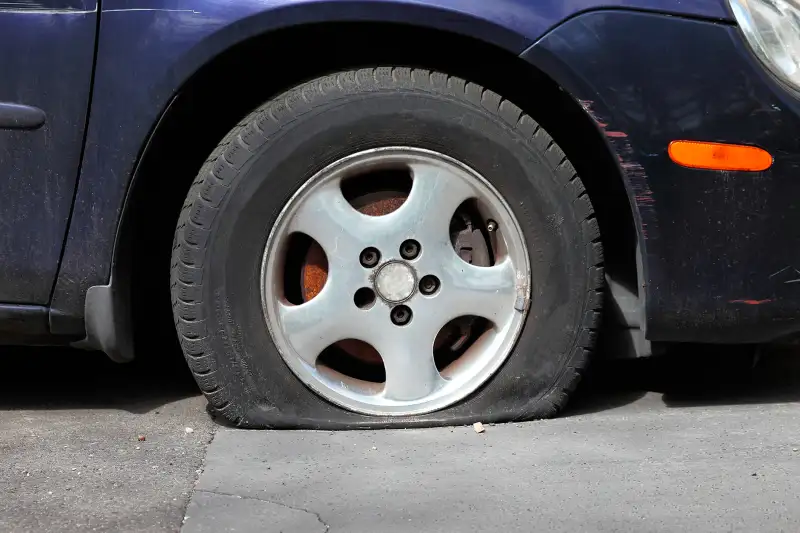 Gudella—Getty Images/iStockphoto
When you shell out big bucks for a new car, you expect it to come with all the usual equipment, not to mention loads of tech you probably won't use. But if you're like more than one-third of new car owners today, you're wrong about one item that's been standard in vehicles for decades, but is increasingly disappearing from new models. Even worse, odds are you won't even know it's missing until you really need it.
You'll find out when you get a flat and go looking for the spare tire that you take for granted is included with the car -- only it's not there.
A new study by the AAA says that 36% of the 2015 model year cars sold came with a "tire inflator" kit instead of a spare, up from just 5% of model year 2006 cars that were sold without spare tires. In total, 29 million cars on the road today (and produced within the last 10 model years) are riding around without this crucial piece of safety equipment.
Automakers are getting rid of spare tires to shave off about 30 pounds of weight (tire inflator kits are a slim four pounds or so) and help them meet the increasingly stringent mileage requirements for new cars, but the AAA says this strategy comes at consumers' expense. Since some inflator kits can run up to $300 to replace after you've used them, the group estimates it can cost up to 10 times the amount to replace a tire temporarily fixed with a repair kit. AAA also warns that the shelf life of a tire repair kit can be as little as four years.
Although more cars today come equipped with run-flat tires, AAA says the number of flat tire calls — four million a year — hasn't dropped even though the number of vehicles with run-flats has risen. And tire inflator kits don't work in many circumstances. "They are not a substitute for a spare tire," the group says. (Of course, even if you have a spare, it does no good if you don't know how to put it on, which is the case with 20% of millennials, according to AAA's research.)
In tests, AAA found that the repair kits — which work by applying a sealant on the inside wall of the tire at the site of the puncture and then reinflating it — only work when a tire is punctured in the tread and the object must remain in the tire. In other words, it can't help you if your tire has a blowout or is damaged along the sidewall. Without a spare tire to get you back home, you'll be stuck shelling out for a tow truck, unless you're paying for (you guessed it) AAA or another roadside assistance program.
"Having the option to install a spare tire can save stranded drivers time and money," AAA's managing director of automotive engineering and repair John Nielsen said in a statement.
If you're wondering if your new car has a spare and don't want to dig through the stuff in your trunk to go looking, no worries. AAA has a full list of vehicles that have been sold without spare tires for the past several years here.