A Car Accident Made Me a Stay-at-Home Mom -- Then I Discovered My Next Career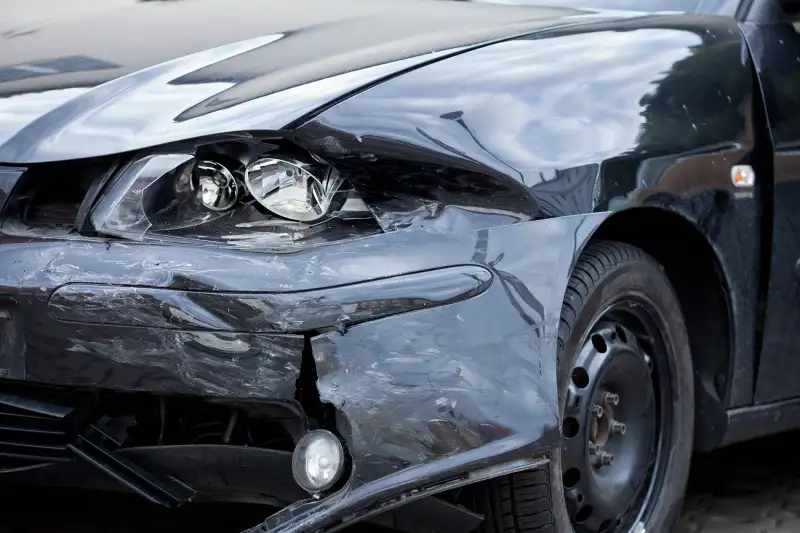 Larry Washburn—Getty Images
It was August 2011. I was driving 65 miles per hour ahead of the approaching hurricane (Irene) when a couch came flying off the truck in front of me. I slammed on the brakes.
In a split second, the world stopped. My whole family was in that car.
Miraculously, we all survived. My daughter Chloe, age 16 at the time, took the worst of it.
She suffered a severe concussion and had to take a year off school. I quit my job to care for her.
During Chloe's recovery, I only focused on getting her better. A serial entrepreneur, I had previously started two companies and successfully sold both to larger entities that continued their growth. Working and contributing financially to my family was always something I had done. I would pick up my career when Chloe was well. I just wasn't exactly sure how, or where, or when.
Read Next: This Internship Program Helps Women Reenter the Workforce
As weeks became months, I met other women like me who were taking time off to raise a family or care for a loved one. They were a cross section of women from different industries and backgrounds -- accountants, marketing and finance professionals, business owners and consultants. They were all comfortable with their decision to take a career break, but anxious as they planned their transition back to work.
Some had already started the process of trying to find employment after 3, 5 or 10 years out of the workforce, while others were just getting ready to begin career re-entry.
They shared war stories about sending resumes without replies. They joked about "rust" and creeping self-doubt despite degrees from top schools and previous leadership positions as managers, directors, even VPs.
I was shocked. This wasn't OK.
These women were smart and capable, charismatic and talented. They exited the workforce as future leaders and star employees. Now that they were going back to work, there should be jobs for them. And, I knew firsthand that companies needed and could benefit from this kind of experience.
Then it all came together for me. My mission – my next career move – was clear. I would help these women get back into the workforce. Those red brake lights suddenly became green.
I told my husband my plan, and he was not surprised. Empowering and helping women is at the core of who I am.
My first company, BrightIdeas, was built on a sales force comprised entirely of at-home mothers who had huge potential and wanted flexible career opportunities to earn a secondary income for their families. I hired these technical, talented women to demonstrate and sell educational software to parents, schools and teachers in both Tupperware-party formats and in schools. Within four years, BrightIdeas was available in 42 states and I sold it to a division of Pearson Education.
I started my second company, The Beacon Street Girls, because the brands that existed when my daughters and their friends were approaching the impressionable "tween" years did not offer healthy role models or help build self esteem.
The Beacon Street Girls' 22-volume book series tracked five 7th-grade girls. Their stories dealt with real themes in real ways: divorce, dyslexia, illness, adoption, peer pressure. A Duke University study found that a Beacon Street Girls book about childhood obesity had a positive and "novel" impact on teenage views about obesity and body image, and the study was published by the National Academy of Pediatrics.
Read Next: This Is What Today's Entrepreneur Looks Like
We eventually reached distribution of more than 3,000 retail locations nationwide before selling the publishing rights to Simon & Schuster.
Once Chloe was better and back at school in 2013, I set to work attacking the problem of helping women get back into the workforce with my third company, reacHIRE.
After my own career break experience, I realized that women need their technical skills retooled, and a way to regain their professional mojo. One-day seminars and career networking events don't help with job placement, while headhunters and recruiters don't give women the tools they need to re-enter the workforce with confidence and updated skills.
I believe women returning after any considerable length of time need focused training, as well as a concrete on-ramp to companies committed to hiring experienced talent, who over time can grow into leadership roles. So that's what I built – a career re-entry system for both women and employers.
Through the reacHIRE program, hiring companies receive the value returning women bring to younger employees, middle management, the leadership pipeline and the bottom line.
Women benefit from the reacHIRE training curriculum spanning the areas they can most benefit from: technology skills, key business drivers like big data and analytics, and a boost of confidence.
Since starting reacHIRE, we have seen an increase in the number of companies realizing the importance and value of more women in middle management and an increase in the number of women exploring return-to-work programs.
Read Next: How One Woman Found Her True Passion By Thinking Outside the (Jewelry) Box
Over three years, 88% of reacHIRE women placed back into the workforce are in permanent or long-term roles.
We believe this industry-leading stick rate is driven by the attention we give to training women before they re-enter the workforce. The women who enter our program come from a variety of backgrounds and experiences, but they all question their ability to successfully return to the workforce.
We've helped a Harvard MBA succeed again; a Wall Street executive with multimillion dollar deals under her belt regain her professional confidence; a 20+ year marketer upgrade her technology skills for the digitally driven marketing of today; and a high-powered management consultant shape her story to become a powerful interviewer.
All four of these women are now employed at national corporations, confident, and vital to their organizations and departments (not to mention future women leaders).
I love watching our graduates thrive in business roles and apply their potential in new and exciting ways. We are proving together that a career break is not a career breaker.
It took me literally hitting the brakes and making the decision to step away from my own career to realize what was ahead. A career break can become a breakthrough.
Addie Swartz, CEO of reacHIRE, is a serial entrepreneur who has dedicated her career to developing products and services that empower women at all stages of life.