How to Use Credit Cards to Boost Your Credit Score During the Pandemic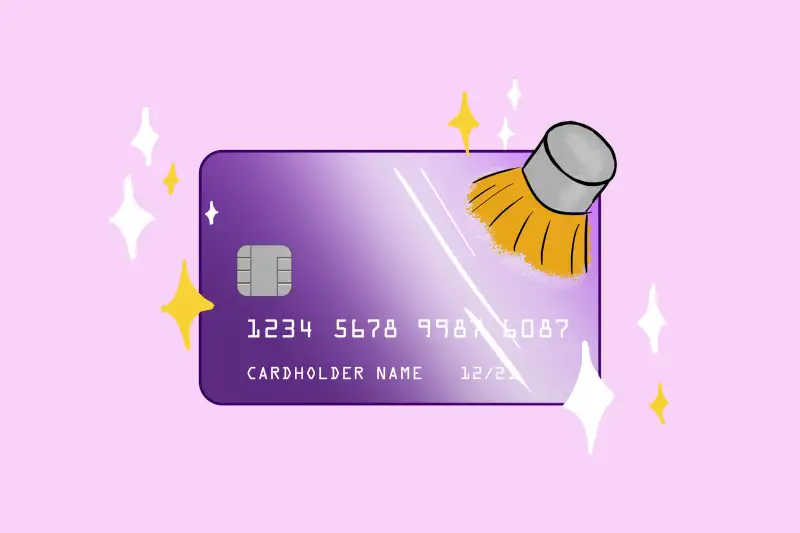 Not since the Great Depression and the Second World War has America and the entire world been faced with so much uncertainty. Just more than a half a year into this crisis, there's so much we don't know about the novel coronavirus, and precious little that we can predict about our how our society and our economy will respond and adapt to it. This leads to massive financial uncertainty that few can claim immunity from.
To be blunt, nobody knows how long their job will last and when they will need a new loan or line of credit. Having good or excellent credit will give you a tremendous advantage when your life, your career, and your finances don't go according to plan. And very little has gone according to anyone's plan this year. With all of the current uncertainty, it's more important than ever for you to build and maintain excellent credit. Here's an easy way to do it.
What strong credit can do for you
Excellent credit is often defined as having a FICO credit score of 740 or above, while having good credit typically means having a score between 670 and 739. When your credit is good or excellent, you'll be able to qualify for loans, save money and enjoy other surprising benefits.
First, you'll be able to qualify for a much wider variety of loans when your credit is good or excellent. These can include personal loans, credit cards, loans for cars and other vehicles and home mortgages. And when approved for a loan, you'll be more likely to receive the most competitive interest rates and terms when your credit is good or excellent.
Having good or excellent credit can also mean lower car and home owner's insurance rates. And when your credit isn't good or excellent, then some utilities will require a deposit before they will start service. Many landlords will only approve apartments to tenants with good or excellent credit, and some jobs will require a pre-employment background check that includes looking at the applicants credit report. When times are tough, you won't want your credit report to potentially prevent you from getting a new job or being approved to rent an apartment.
The best ways to build and maintain excellent credit
You can read books and take classes that explore the nuances of consumer credit and credit scoring formulas, but it all boils down to two things. First, pay all of your bills on time. Second, carry very little, if any debt. You can accomplish both by paying your credit card statement balance in full and on-time, every month. And the best way to do this is to set up auto-pay, which nearly every credit card issuer offers.
Here are three other suggestions:
Don't avoid credit. After the Great Recession and credit crisis in 2008, many Americans decided it was simply best to avoid credit. And while having no credit will mean you won't have any debt, it also means you can't build a good credit history and earn a high credit score. That can be a problem when you need a loan, as lenders want to approve loans to borrowers with a record of timely repayment. To build credit safely, you can apply for a simple credit card, make a few regular payments with it, and configure your bill to be paid automatically every month. Do this with two or more credit cards, and you will have plenty of positive information reported to the credit bureaus each month.
Check credit reports regularly. You're entitled to a free copy of your credit report each year, by using AnnualCreditReport.com, which is the only site authorized by Federal Law to do this. Having a copy of your report helps you to identify mistakes that can be corrected and identify any accounts that were created fraudulently in your name.
Keep track of your credit score. Your credit score is a number, calculated from information in your credit reports, that represents your likelihood of repaying a loan. By checking your credit score monthly, or just being alerted to changes, you can accomplish several goals. First, you'll be able to track your progress and see how changes in your finances affect your score. But also, you'll be quickly alerted if it drops due to a problem you aren't aware of, so you can take immediate action to fix it. For example, if a bill you didn't receive is reporting a late payment or if a new account is fraudulently opened in your name.
Bottom line
Since you're probably not going out or traveling as much as you used to, perhaps now is the ideal time to pay attention to your credit reports and credit score. By taking a few simple steps to help build and maintain your credit, you can be sure that it will be there when you need it. As the year 2020 has taught us so far, there's no way to know what the future holds.
More From Money:
The Best Travel Credit Cards of 2020
The Best Credit Card Deals Right Now