I Was Promised Student Loan Forgiveness. Now I Could Be Screwed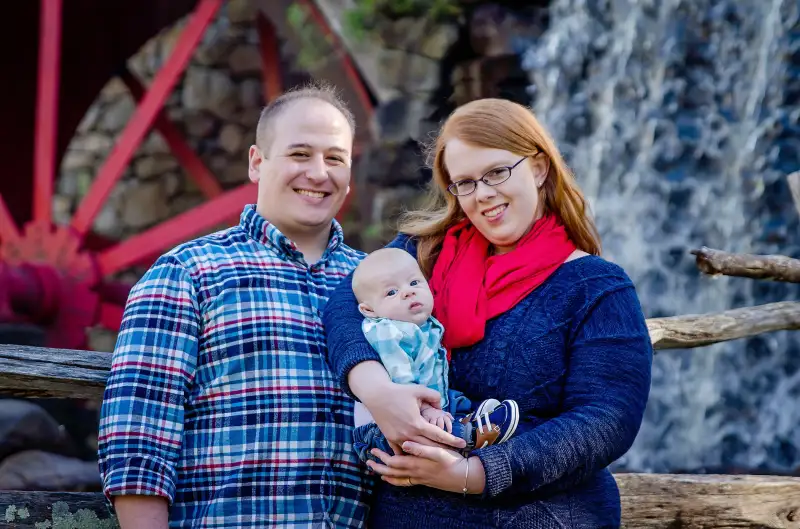 courtesy of Sarah Twomey-Mercurio
"Sarah. I just got in an accident."
"Is it bad? Are you ok?"
"I'm fine...but the car isn't"
Recently, my husband Dan got into a wreck that ended up totaling our trusty 2002 Subaru. It kept him safe, but a day after the initial shock wore off, a different sort of panic seeped in.
We don't have the money to buy a new car right now. And we need a four-wheel drive vehicle to lug around the baby, all his baby stuff, the dog, and us during harsh New England winters. And those cars don't come cheap.
The thing is, we had been planning on buying a new car when our student loans were paid off in a few years. The extra income we'd get back each month would certainly be enough for a more modern car, say something made in this decade.
Now, it's looking like we could be screwed. And not because of the car wreck – but because the Public Service Loan Forgiveness (PSLF) program, first put into law by George W. Bush in 2007, might not live up to its initial promises. That puts people like Dan and I in a constant state of panic over any little financial hiccup.
Dan and I live a typical, not out-of-your-means life. We binge watch TV shows. We love going to farmer's markets in the summer. We value experiences over material gifts.
But we have a ton of student loan debt. About $75,000 in total, and that's after making monthly payments for the last seven years. Taking out student loans allowed us to both achieve our career goals by 30. Dan works in the planning department for a city in greater Boston, and I manage communications for a small, national nonprofit.
These aren't exactly cash-cow careers, but they make a difference in people's day-to-day lives and it's what we wanted to do. These are also career choices that the Department of Education's PSLF said would qualify for the forgiveness after 10 years, because we were in public-sector professions.
"We won't be doing this forever. Only a few more years and the loans will be forgiven," Dan would say, always one to try and calm my financial worries.
But now we're not so sure. Recently, the Department of Education - which outsources the management of the loans - has said that borrowers can't rely on unofficial employment certification decisions about the status of our loan forgiveness. It's looking like those who work for non-profits, like me, could get denied.
It's clear that the government is being very cagey about what is acceptable "service" and now as people are about to start taking advantage of the forgiveness, they're not holding up their end of the bargain.
This is not a sustainable solution for people like us, who have critical financial decisions to make. Often, late at night, I have found myself with our newborn, thinking about how we are going to climb out of this mountain of debt. Or the likelihood of us moving into the private sector. Or getting a second job.
I don't ever come up with a solution and I honestly don't know what we are going to do. We feel that, yet again, the system failed us. First, the economy tanked right as we were starting our careers. And now this lack of clarity with the PSLF program, which could affect all of the financial decisions we have made as adults. Is a little stability so much to ask for? Also, think we could get a ride?