How I Saved $900 On Summer Child Care (No Camp Required)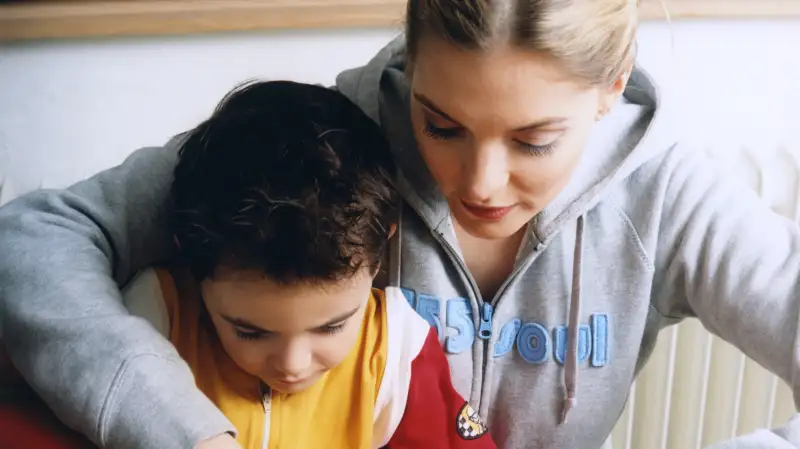 During my first summer as a working mom, I booked my kids—then ages 2 and 3—for camp after camp after camp. There were sports camps and animal camps and water camps and cooking camps and maybe even a camp about... camp?
Who knows.
I didn't really care—I was just looking for a different camp for each of the weeks I needed to fill.
Then I spent the next 40 million hours of my life trying to coordinate drop-offs and pick-ups and back-ups for the evenings when my husband or I might need to stay late for a meeting—or for the random days that the camp was dismissing at noon instead of 5. And then I spent all summer long in a blur of camps that all seemed to run together. I could never quite remember which one my kids were supposed to be at, and whether I needed to pack a lunch or a swimsuit or tiger-print t-shirts.
It was hectic.
And expensive. I think I shelled out something like $6,600 that year, and that was with my mother-in-law picking the children up to avoid after-camp care costs.
So the following summer, I did a very daring thing. I ditched the camps altogether and decided that my kids were going to have a summer at home. I hired a college student from nearby Ohio University in Cincinnati, whom my husband found through a coworker, and paid her $12 an hour. It turned out to be the best decision we ever made.
Here's why:
My kids got to be at home—where they were able to take bike rides and nature walks, play with sidewalk chalk, run through sprinklers, eat dripping popsicles on the back porch. It was summer, and they were leisurely doing all of the playing that they should be doing.
My house was cleaner than usual. When we hired our college sitter, light housecleaning was included in the job description. So when the kids were eating lunch, she'd clean the kitchen for me. When the kids were doing their chores, she was picking up toys and vacuuming the floors. I never asked her to clean a toilet—although how awesome would that be!?—but walking in the door after a long day at work and finding that things were a little neater than when I left was amazing.
Oh, and did I mention that she also folded the kids' laundry each week and helped them put it away? It was like I had died and gone to laundry heaven.
Dinner was started. I know, I'm starting to sound totally spoiled here. Our college sitter would also start dinner prep for me. While the kids munched on a little appetizer, she'd chop the veggies or mix together the casserole. And the meal would be ready to pop in the oven when I walked in the door. No more rushing home to starving kids and realizing that I had forgotten to plug in the crockpot. Again.
I saved more than just my sanity. Not only did I no longer have to worry about getting my kids dressed each morning for camp or about what damage feeding them hot dogs every night would do, but I pocketed about $900 that summer with the arrangement over what I'd spent the previous year.
My advice: If you're trying to find a way to keep multiple kids cared for this summer, try a sitter. It'll save you hundreds, get your life in order, and restore your sanity.
Need some help finding your Mary Poppins? I've always found the best baby sitters through word-of-mouth. My husband and I let everyone know we're looking for a summer sitter. But if we can't find someone on a recommendation, we turn to Care.com. We sign up for the online service for one month (about $40) when we're looking for someone and create an ad. You can put in specifics about your family, what you're willing to pay and even note if you would like help with light household tidying. People can then answer your ad or you can search the site for registered sitters, complete with background checks.
Before we hire anyone, I like to meet with them to get a sense of who they are and to see if my kids like them. In the past, I've had sitters I thought were great, but then my kids thought they were the worst, so now I always make sure my kids are there when I meet a sitter for the first time. This gives me a chance to see them interact with the kids, and if they're awkward or uncomfortable, I know it's not going to work. You just kind of have to go with your gut feeling about someone.
Making that daring move to a sitter a few summers ago really was the best decision—especially because now that I have three kids, I can only imagine what my bill and schedule would be like if I'd stayed with all those camps.
__________
This post originally appeared in June 2014.
Anna Luther is a social media consultant and the founder of My Life and Kids, where she strives to make you feel better about your messy, crazy, fabulous life. She lives in the midwest with her husband and three kids, ages 5, 7, and 8.

See these other topics on affordable last-minute child care:
Bartering with family and friends