Tech Tourists Are Making Pilgrimages to Silicon Valley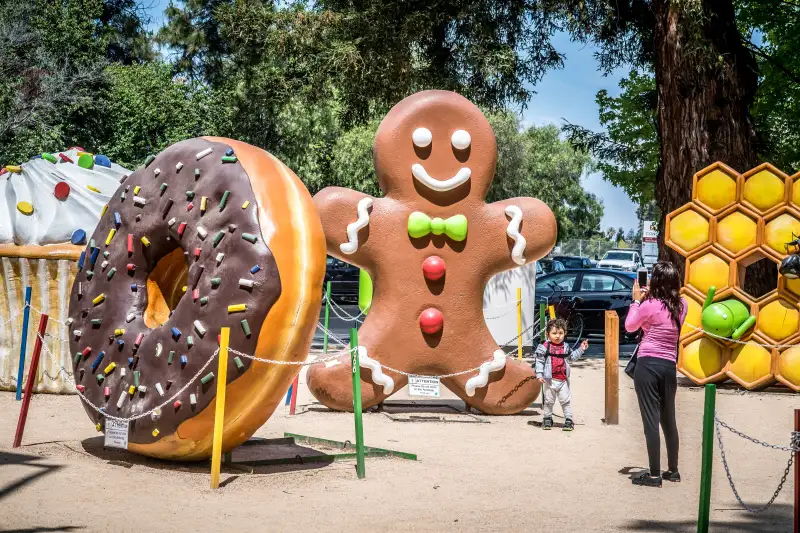 Pacific Press/Getty Images
Talk about worshiping the Almighty Dollar.
From Mecca to the Church of the Holy Sepulchre, religious-minded travelers have always sought out places where the spiritual touches the terrestrial. Now a new breed of pilgrims is flocking to a different kind of shrine: The Silicon Valley office park.
San Francisco tourists are no longer content to ride the cable cars or take the ferry out to Alcatraz, according to new report by the San Jose Mercury News. Increasingly, they are heading into Silicon Valley to the headquarters of tech giants including, Apple, Google, Facebook and others.
While the numbers aren't clear, the paper suggested there were "hundreds a day" stopping to gawk and, of course, snap selfies in front of the 'thumb's up' sign that adorns Facebook's corporate headquarters in Menlo Park and Google's in Mountain View. A favorite of Google visitors: An Android-themed sculpture garden boasting larger-than-life cupcake, gingerbread man and chocolate-frosted doughnut.
"We use Google every day, every hour, so we wanted to visit it," one Brazilian tourist told the Mercury News. "It's an important place."
While many venture on their own, you can also hire a guide. One company, San Jose Silicon Valley Tours, offers to help you "See the Place That Changed the World," for $2,500 per group, or $100 per person, for a six-hour excursion.
Of course, the impulse to witness and commune with the physical incarnation of an abstract, but ever-present force in our lives is one that has been animating travelers for thousands of years. When it's not hard to argue that commerce has displaced religion as society's animating principal, the comparison between holy and profane seekers isn't hard to make.
"What you're seeing are people on a pilgrimage," said Stanford communications professor Fred Turner, told the Mercury News. "Folks are looking for a physical place behind the kind of dematerialized experience that they have online."