Here's How Much Maria Sharapova's Doping Ban Could Cost Her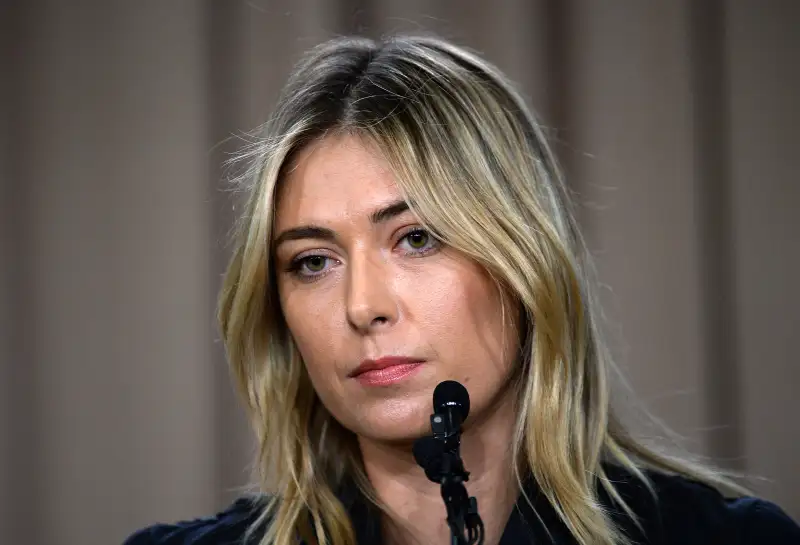 Kevork Djansezian—Getty Images
Mere hours after Forbes magazine bumped Maria Sharapova from the #1 spot on the list of the highest-paid female athletes, the International Tennis Federation handed down a two-year suspension after the tennis pro flunked a drug test — and Forbes predicts this could cost her upwards of $50 million in lost sponsorships and endorsements.
Forbes said Sharapova has earned $285 million over the course of her career, averaging $25 million a year, the vast majority of it coming from sponsorship and endorsement deals with companies ranging from Porsche to Evian to Tag Heuer — the latter of which dropped the tennis star after her contract expired last year. She spent 11 years as the world's highest-paid female athlete, before Serena Williams supplanted her this year.
Sharapova tested positive for meldonium, a banned substance, earlier this year at the Australian Open. On her Facebook page Wednesday, she said she would appeal the IFT's decision.
The suspension means Sharapova won't earn a paycheck from playing in a tennis tournaments for two years if her appeal is denied, but the loss of earnings she faces from sponsorships and endorsements is almost certain to be higher, with Forbes estimating the hit could be as high as $50 million.