The 5 Most Common ID Theft Scams in 2023 & How to Protect Yourself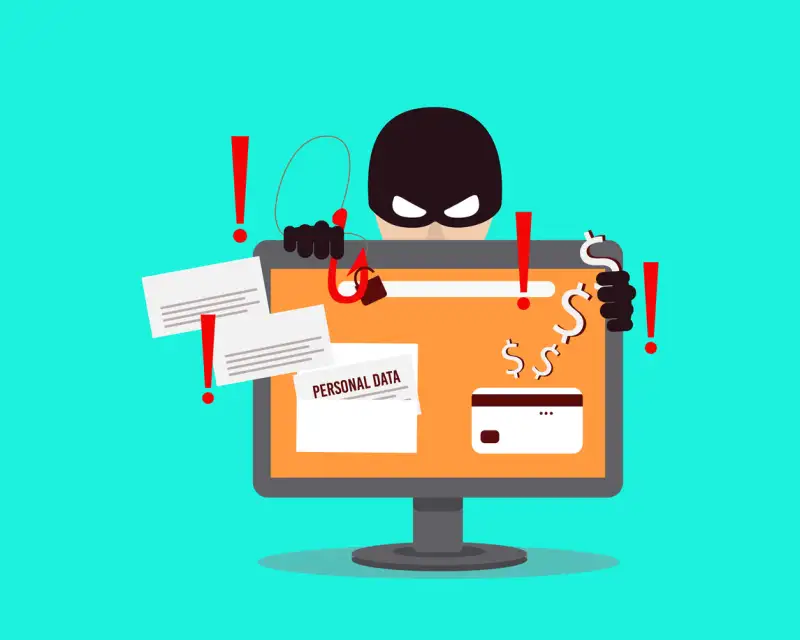 Did you know that identity theft is one of the most prevalent crimes affecting millions of Americans every year?
Scammers today are using diverse tactics to steal your personal information, impersonate you, rent an apartment, max out your credit cards or savings, or do other criminal things in your name — which can lead to devastating consequences. That's where identity theft protection comes into play.
Read about the 5 most common identity theft scams to be aware of in 2023 and how to get started protecting your identity from cybercriminals.
1.) Phishing Scams: Watch out for scammers who might contact you using deceptive phone numbers or email addresses that appear to be from legitimate organizations such as banks, government agencies, or online services. These scams aim to trick you into providing sensitive information, which scammers then use to steal your identity and conduct fraudulent activities.

2.) Social Engineering involves deceptive tactics aimed at coercing individuals into disclosing sensitive information or undertaking actions that jeopardize the security of their data. For instance, fraudsters may impersonate trusted individuals through phone calls or online interactions, persuading you to divulge personal information that can subsequently be used to steal your identity.
3.) Data Breaches: If the companies you do business with store your confidential information (even huge corporations), your identity could be compromised in a large-scale data breach. Cybercriminals today are hacking into databases and stealing your personal information, such as your addresses, email addresses, and even passwords, and often selling it on the dark web or using it to conduct various fraudulent activities.
4.) Public Wi-Fi Breaches: Every time you use public Wi-Fi, your information is at risk. Public Wi-Fi usually doesn't encrypt data, so anyone with the password and some hacker know-how can monitor what you see and what you send. Hackers can also set up fake Wi-Fi networks that mimic real ones to intercept your data transmitted over the network, potentially leading to the theft of your identity.
5.) Medical Identity Theft is when someone uses your health insurance to get prescriptions or access healthcare services. You may not even realize you've been a victim of this type of scam until receiving a huge medical bill or are denied a medical service due to your healthcare coverage being maxed out.
How to get started protecting your identity
Cleaning up the mess an identity thief leaves behind can be extremely costly and time consuming. That's where a digital safety solution comes into to play to help protect your devices, online connections, and identity at all times to minimize your risk.
LifeLock by Norton is the #1 most recognized brand in identity theft protection, offering full access to comprehensive services, including Antivirus, Secure VPN, Password Manager, Credit Monitoring, Identity Theft Protection, and more with Norton 360 plans. And, depending on the level of your plan, they'll also reimburse you up to $25,000 to $1 million in stolen funds.
Start your free* 30-day trial with the level of protection that's right for you in 3 easy steps: Sign up, connect your devices, and let LifeLock by Norton take care of your devices' security, online privacy, and identity while you sit back and relax.
*Click here for offer details.
†LifeLock does not monitor all transactions at all businesses.
The information provided on this page is for educational purposes only and is not intended as investment advice.