The Great Chicken Wing Heist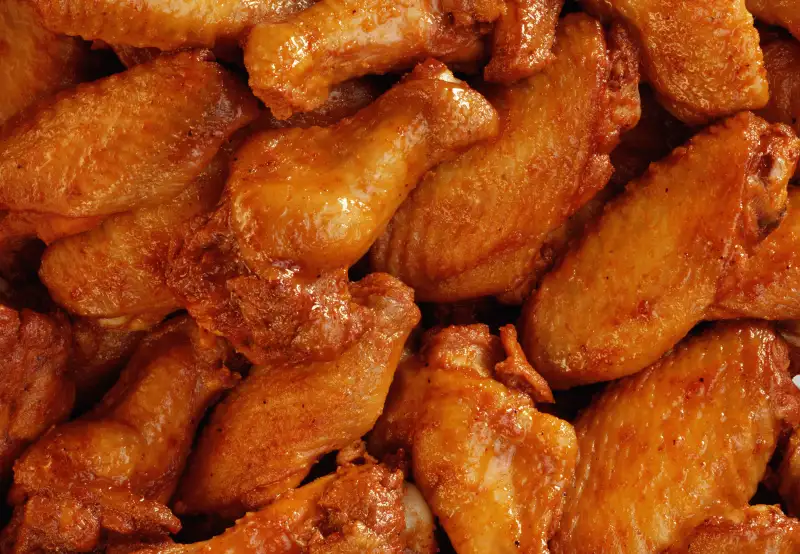 Some thieves steal jewelry, others target car stereos. One father-and-son criminal duo, though, set their sights on something... meatier.
Over the course of eight months, the pair — who both worked as cooks at a restaurant in Syracuse, N.Y., , Vice reports — allegedly ordered $41,000 worth of chicken wings, stuck the restaurant with the bill and then sold the purloined goods. When they were caught last month, father Paul Rojek and son Joshua Rojek were each charged with larceny and falsifying business records.


Vice did some back-of-the-envelope math and figured that over the course of their criminal career, the men made off with roughly 357,000 chicken wings — possibly even more if they were paying lower wholesale prices. The poultry pilferers reportedly sold the wings to other restaurants or on the street. This wasn't even the first time Paul Rojek was collared over chicken: The 56-year-old was arrested in 2014 for stealing wings from another area restaurant, according to local news outlet CNY Central.
That kind of meat adds up to some serious dough: At around $10 an order, the Rojeks' employer could have potentially lost out on some $300,000 in revenue (assuming a dozen wings per order).
If convicted of the charges, it's safe to assume the Rojeks will be cooped up for quite a long time.
Read Next: How to Get 12 Free Krispy Kreme Donuts on Saturday