Third Stimulus Check: What We Know About Amount, Eligibility and Timing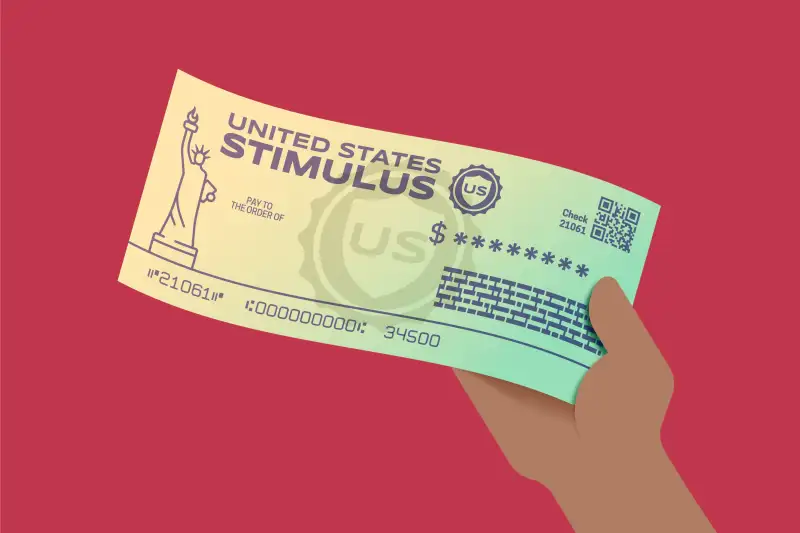 President Joe Biden signed the $1.9 trillion American Rescue Plan Thursday, approving legislation that will send a third round of stimulus checks to eligible Americans.
Unveiled in January the plan includes $1,400 checks to follow the $600 that people started receiving just after the holidays.
When is the third stimulus check coming?
Third checks can't come fast enough for the millions of Americans still out of work. More than a third of respondents to a recent survey from Money and Morning Consult say their situation is somewhat or much worse now than it was in February 2020 (37%).
Biden signed the plan into law Thursday afternoon. Last time, it took just days for Americans to start seeing stimulus payments in their bank accounts after the relief package was signed.
How much will the third stimulus check be?
The relief package includes a third round of stimulus checks in the amount of $1,400 per person or $2,800 per married couple filing jointly.
The exact amount — and your eligibility — will be determined by your most recent tax returns.
Eligible Americans will also receive $1,400 per dependent, which can include college students and adult dependents.
Who will get a third stimulus check?
Those with an adjusted gross income up to $75,000 ($150,000 for married couples) are still eligible for a full payment. But under the new law, payments phase out for individuals making more than $80,000 and couples making more than $160,000 — payments previously phased out for individuals at $100,000 and couples at $200,000.
This could mean that 11.8 million fewer adults and 4.6 million fewer children will be eligible for stimulus checks, according to the Taxation and Economic Policy.
What if I never got the first two stimulus checks?
While millions of Americans are eager for the third stimulus checks, others haven't even received their first or second.
There are a number of possible scenarios why your check hasn't hit your mailbox or bank account, including that it could have gone to the wrong account, or your bank account is overdrawn. Remember that you can claim the Recovery Rebate Credit on your 2020 tax return if you're eligible but didn't receive a check or received the wrong amount. The credit will increase the amount of your tax refund or lower the amount of the tax you owe, according to the IRS.
This story has been updated to reflect the signing of the American Rescue Plan by President Joe Biden.
More from Money:
Answers to All Your 2021 Tax Questions, From Stimulus Checks to New Deductions
Despite The Pandemic, 44% of Americans Expect Their Financial Position to Improve in 2021