This $100-a-Year App Saved My Sanity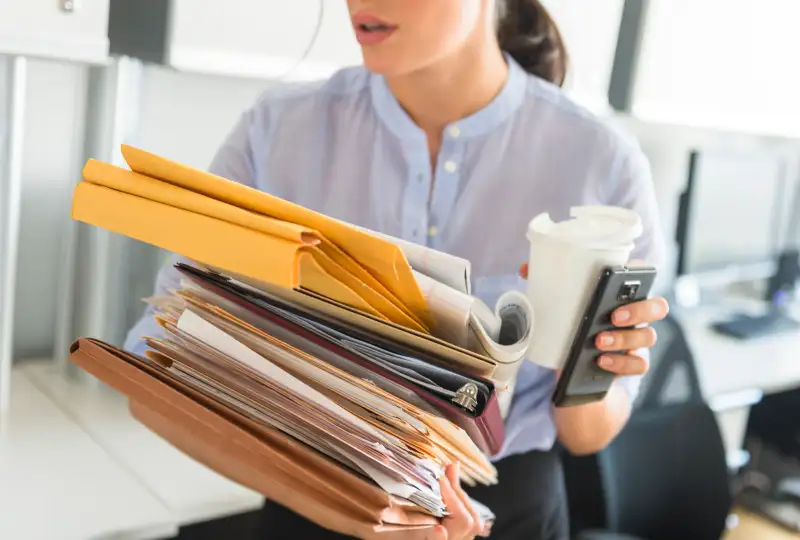 As I was crying myself to sleep the night of my mom's breast cancer diagnosis, I remember thinking, "tomorrow is a new day. I'll feel stronger. I'll keep pushing forward." This attempt at positive thinking had always worked in the past. Since moving to Manhattan after college, I've dealt with friend and family drama, stress at work, and the ongoing burdens of living in a hectic city, and I was always able to maintain clarity and calmness. Therefore, I never felt the need to invest in my mental health. But I quickly realized that this situation was different than anything I had experienced before. I was unable to bounce back and the harsh reality eventually set in. I had not prepared for this.
For someone who has always considered herself a curious, social, fun loving person, I began to see another side that I didn't recognize: Distracted. Cold. Deeply sad. Worried. No one or nothing was going to magically empower me, clear my mind, help me focus and give me the strength I needed for both myself and my mom. Weeks and then months went by and I felt more and more lost and distracted. I was barely getting by day to day, giving my mom every ounce of energy and positivity I had on phone calls, FaceTime and in person, while maintaining a demanding job.
Then one evening, my life changed. I was out to drinks with coworkers, when someone brought up the meditation app Headspace. He said it was helping him clear his mind and manage stress. Meditating was something that had never crossed my mind, though I was vaguely aware of its growing popularity. But he said he used it on his phone, which for me, had become representative of everything that I was juggling: Facetiming my mom, checking work emails, texting with my family, pretending everything with fine and dandy with my friends. I left the bar unconvinced, but I couldn't shake it.
On a whim the next day, I downloaded Headspace and began the free trial. I opened the window in my tiny bedroom, sat upright on my bed, put my headphones on and turned up the volume to drown out the sound of honking horns and my roommate making breakfast. I remember struggling through the sessions at first. I had so much on my mind that it was hard to stay focused and just take the time to sit in silence. But at the end of every session, I felt at peace, and even if it was just for a minute, it was the calmest I'd felt in a long time. In that calmness, I knew that this was not some miracle drug, or winning lottery ticket, this was going to take work and dedication.
So when it came time to purchase the annual subscription service Headspace peddles, I didn't balk at the $95.88 cost for a year of unlimited usage. In fact, it was the best money I spent in my 20s. With the unlimited membership, you get access to a library of targeted meditation packs as well as one off single sessions for activity-based meditation (cooking, running, eating, etc). Over the last few years, I have meditated as often as possible and found that training my mind is the only way I can cope. And I am not alone in this discovery. Headspace now has 16 million downloads in more than 190 countries with the average daily minutes meditated at 15 minutes and 35 seconds.
I wish I could tell you that every day I jump out of bed ready to meditate, but it is always a challenge to find the 10-20 minutes to complete a session. Life is busy! I have to constantly remind myself that during my darkest days I kept thinking, "I wish I had started this sooner. I wish I had been prepared." I also remind myself of the valuable lesson I learned: There are those people who save and invest, patiently and steadily, with a long-term perspective about what the future may hold. And then there are those who choose to live day to day to maximize the present but remain unprepared for a bump in the road. I no longer wanted to be the latter. And then I open the window in my bedroom, sit upright on my bed with my headphones on and embrace the ability to invest in my own mental health.