This Credit Card Doubles Your Rewards For Working Out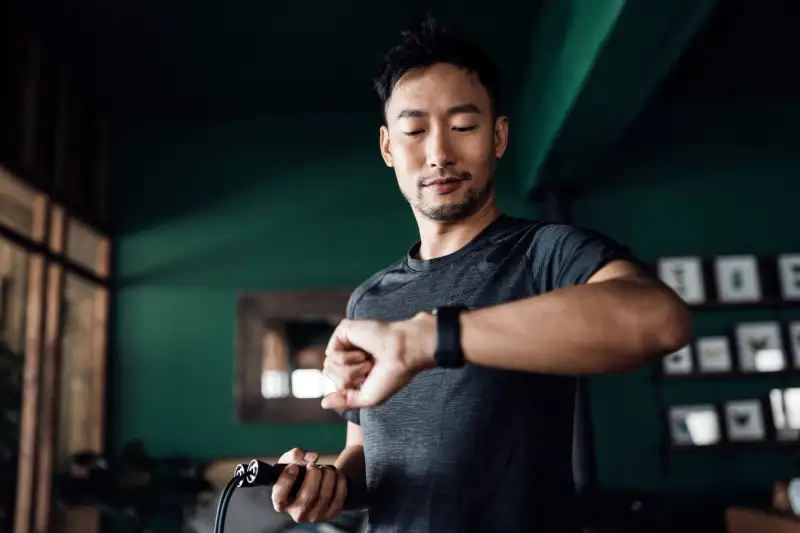 Imagine a credit card that rewards you for exercising.
It may sound hard to believe, but the Paceline credit card offers a strong incentive to hit the gym, offering up to 5% cash back on eligible health and wellness purchases, if you exercise for at least 150 minutes per week. Qualifying purchases include gym memberships, groceries, drugstore purchases, athletic gear, and more.
Now that we have your attention, let's dive into the details.
A Compelling Incentive to Exercise
You move, you earn.
The Paceline credit card links all its rewards to your physical activity via the Paceline app and a wearable device. By exercising 150 minutes or more every week, you'll get 5% cash back for a wide variety of eligible health and wellness purchases, including select grocery stores, sporting goods, athletic apparel, and gym memberships, among others.
And there's more: unlike many other cards, which will only reward you up to a certain amount spent on groceries, Paceline lets you earn unlimited cash back. Meaning you can spend any amount on groceries and earn cash back on every dollar.
Your physical activity must be tracked with a compatible device such as an Apple Watch®, Fitbit®, or Garmin® watch. If you don't hit the 150-minute threshold, you still get 2.5% cash back on eligible health and wellness purchases; however, if you spend a lot on groceries and wellness, 5% cash back could be the motivation you need to keep active.
Other Benefits
As if 5% cash back on eligible purchases wasn't enough, cardholders also get 3% cash back on all other qualifying purchases, making it competitive with some of the most popular cards on the market. Just like the main benefit, this 3% cash back will only apply if you complete 150 minutes of exercise — otherwise, you'll only get 1.5% cash back.
Cardholders can also earn weekly statement credits totaling up to $429 for an Apple Watch® Series 7 purchased with the Paceline Card. These credits would be applied for 12 months, subject to your meeting the weekly exercise threshold and keeping your account in good standing.
All these benefits and perks are available for an annual fee of $60.
Getting started
The Paceline Card is a good choice for fitness devotees, but also consumers who are seeking extra motivation to exercise and improve their health.
To qualify for the Paceline Card, you'll need good to excellent credit — that means around a 670 FICO® Score.
The application process takes place on Paceline's mobile app and, according to the company's website, consumers may get a response in just minutes. Click here to apply online.
Yes, there's the caveat of having to carry out physical activity to get the full benefits, but that can be a good thing. Think of it this way: getting some exercise can unlock both the benefit of 5% cash back on your eligible purchases, along with improved health and well-being. No matter how you look at it, that's a win-win.