The This Old House Great Giveaway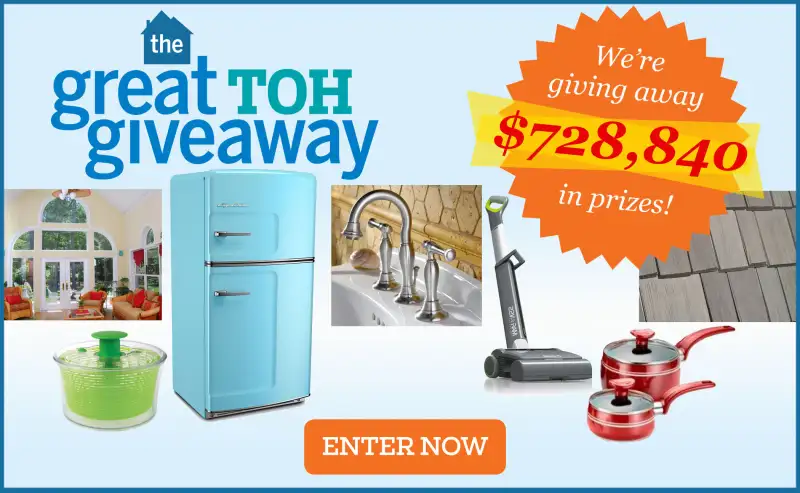 The folks over at Money's fellow Time Inc. site, This Old House, are giving away $728,840 in home products in "The Great TOH Giveaway" sweepstakes.
You could win one of the hundreds of prize packages, including kitchen appliances and utensils, hardwood floors, master bath fixtures, vacuum cleaners, cruise vacations, stereo systems, a new roof, windows, window treatments, and more!
Go to thisoldhouse.com/win to choose which prizes you'd like to enter to win. You can pick them all, or check only the prizes you want. Enter every day between now and September 2 for more chances to win.
Related:
The $468 Farmhouse Kitchen
The Best Yard Tools for Your Money
4 (Mostly) Cheap and Easy Ways to Green Up Your Grass